Here at Makena Weddings, we have been diligently working on new safety practices to be in place before, during and after our COVID-19 weddings here on Maui. Currently, Hawaii still has a 14-day mandatory quarantine in effect for all visitors to Hawaii which makes it extremely difficult for our couples to travel to Hawaii for their dream wedding on Maui. We feel for every single couple that has to postpone their Maui wedding but we are dedicated to being here when the time is right and we will be implementing safety precautions to make sure that everyone is safe when the time comes for weddings to take place here on Maui again.
We realize that it's not feasible for most people to quarantine in Hawaii for two weeks before their wedding to take place on Maui but we are really excited to have an elopement scheduled to take place in September. The couple's family owns a condo here on the island and are able to remotely work from anywhere. They have been quarantining at their condo and we will be able to facilitate their elopement in early September! The following precautions will be in effect for our beautiful couple during their celebration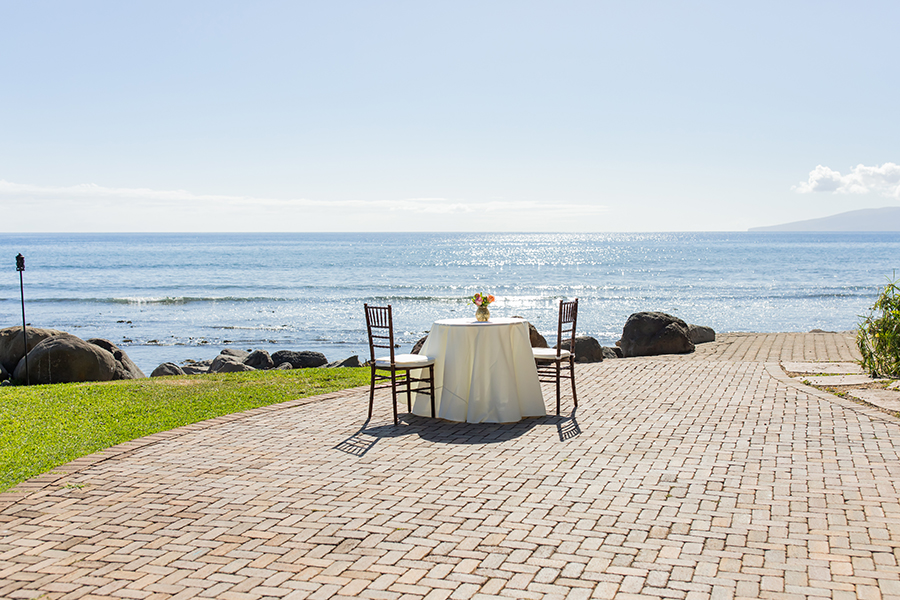 Micro Guest List
To accommodate the limit on people gathering here in Maui, guest lists will need to be much smaller during this time. Luckily elopements with just the couple are super romantic and though it might not be how you originally imagined your wedding to be, it will still be an amazing and beautiful celebration of the two of you as a couple.

Service Providers
All service providers such as your hair and makeup team, musician, bartender and wedding planner will be fully outfitted in masks, gloves and face shields to perform all services on the day of your wedding.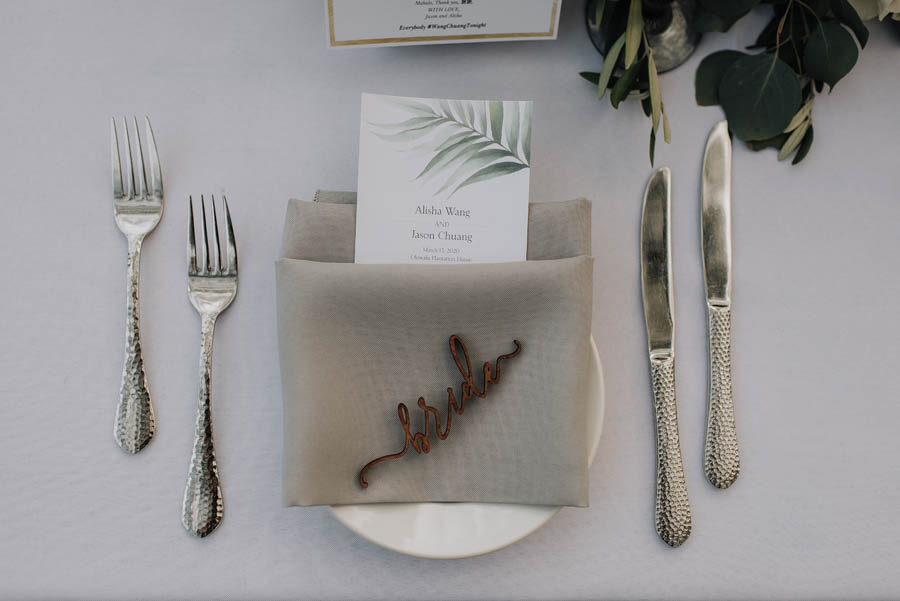 Food Service
There will no longer be shared platters of food, but instead plated meal service will be provided by staff fully outfitted in masks, gloves and face shields.
During cocktail hour, appetizer plates will be prepared for each guest, instead of passed appetizers.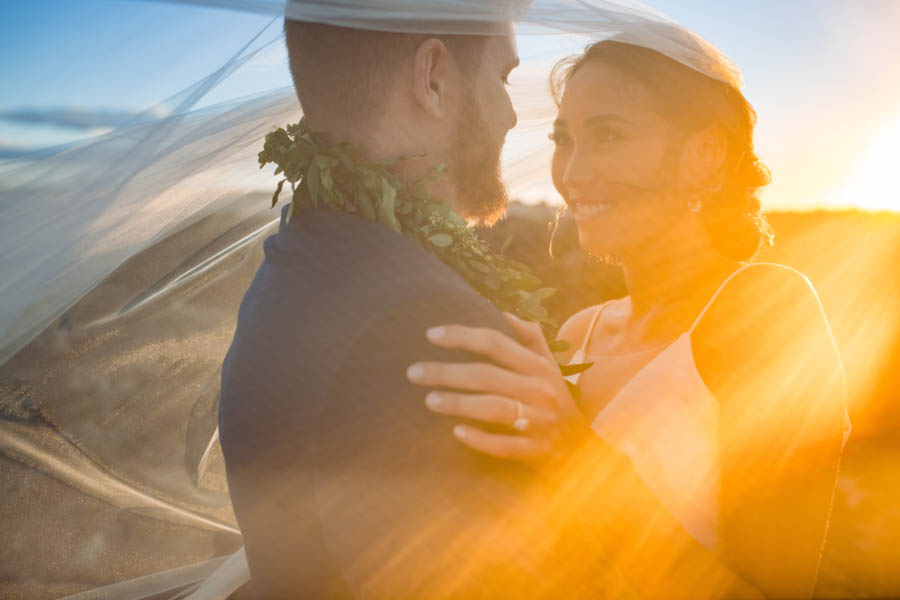 These are just a few of the precautions that we are taking during this unprecedented time for weddings. We are so looking forward to a future in which we can go back to large celebrations full of family and friends but until then we will work hard to make sure that everyone is safe and your celebration is beautiful and memorable in every way!