When choosing your Maui wedding bouquet, most brides have a favorite flower that they really want to incorporate into their big day. Whether it's roses, orchids or a mixture of many different blooms, each flower has a specific meaning or representation. Flowers have long been a way to express emotions so using these meanings as a way to personalize your wedding adds a really beautiful touch.
Below you will find a selection of bouquets in different shades and styles from real weddings here on Maui coordinated by Makena Weddings, each one incredibly gorgeous. We hope scrolling through these gorgeous bouquets helps to spark your creativity for your own wedding bouquet. Here at Makena Weddings, we partner with the most amazing florists on the island, there is no limit to what their artistic hands can create for you. Please take your time perusing these incredible works of art and feel free to contact us with any questions, we would love to hear from you!
Orchids
Carrying orchids down the aisle with you symbolizes luxury, refinement, beauty and charm. They come in an array of colors and styles and are the perfect touch for a wedding here on Maui.

King Protea
The protea flower dates back 300 million years and symbolizes courage, confidence, diversity and transformation.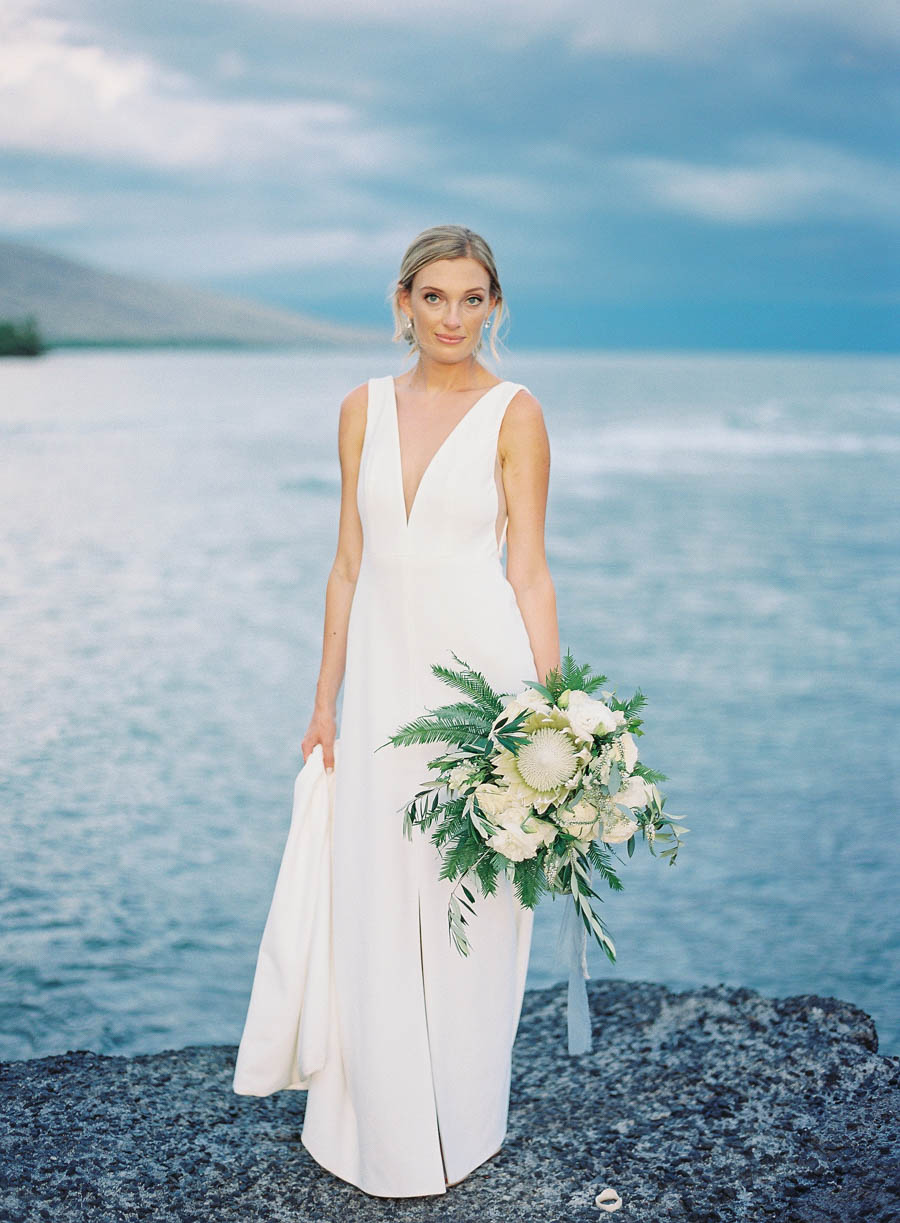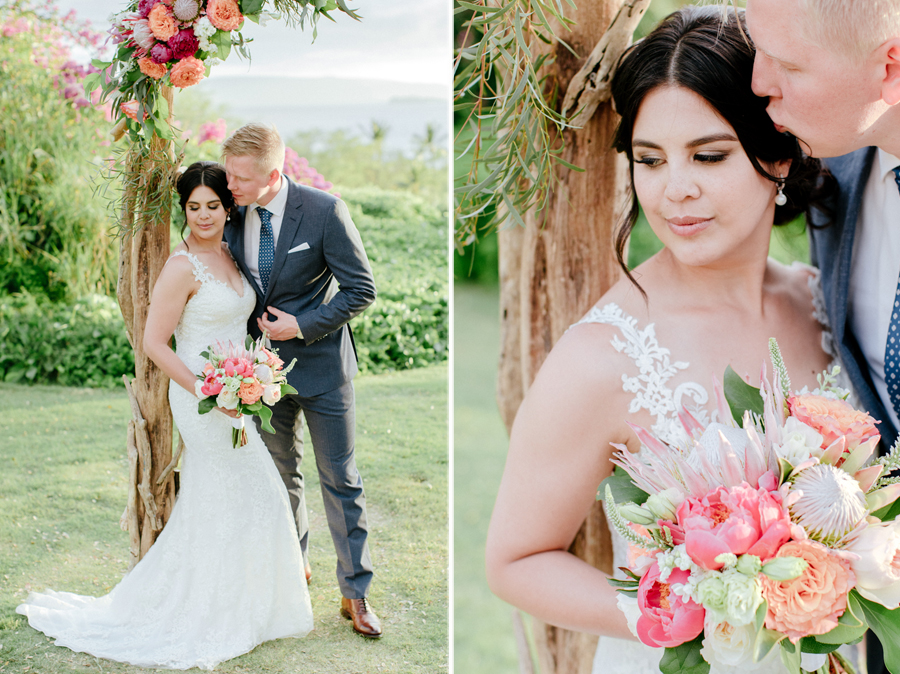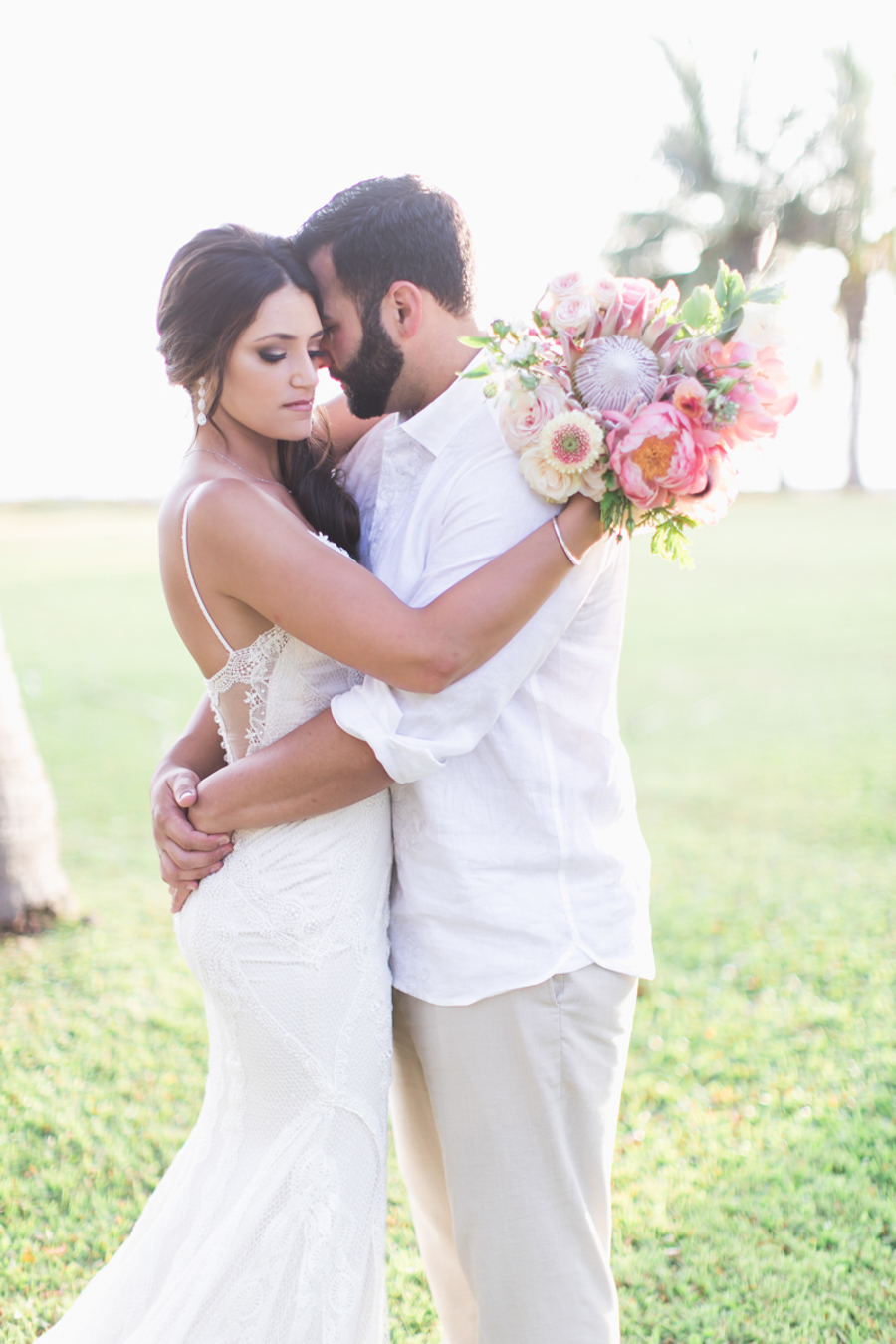 Peonies
Perhaps the most perfect bloom to carry with you down the aisle, the gorgeous peony symbolizes love, ambition and a happy marriage!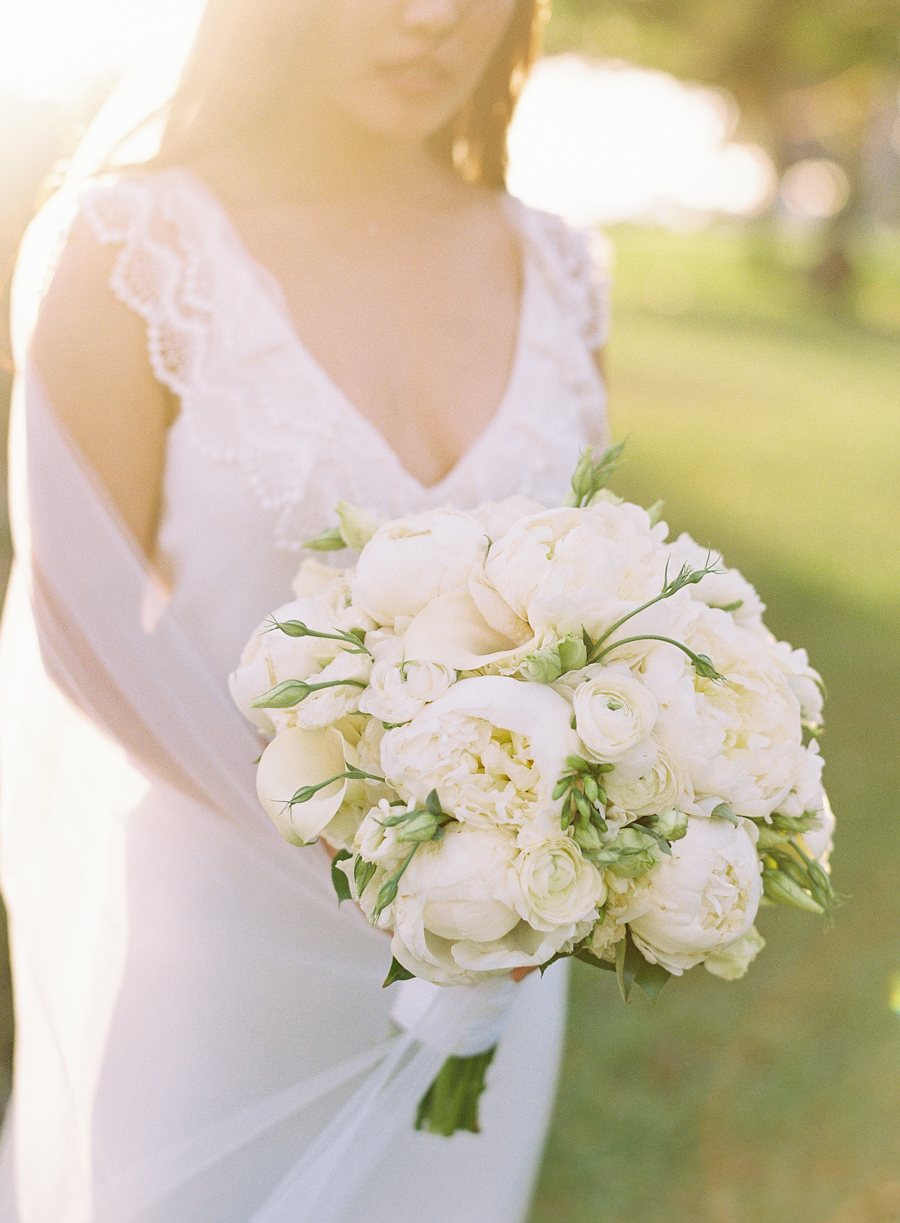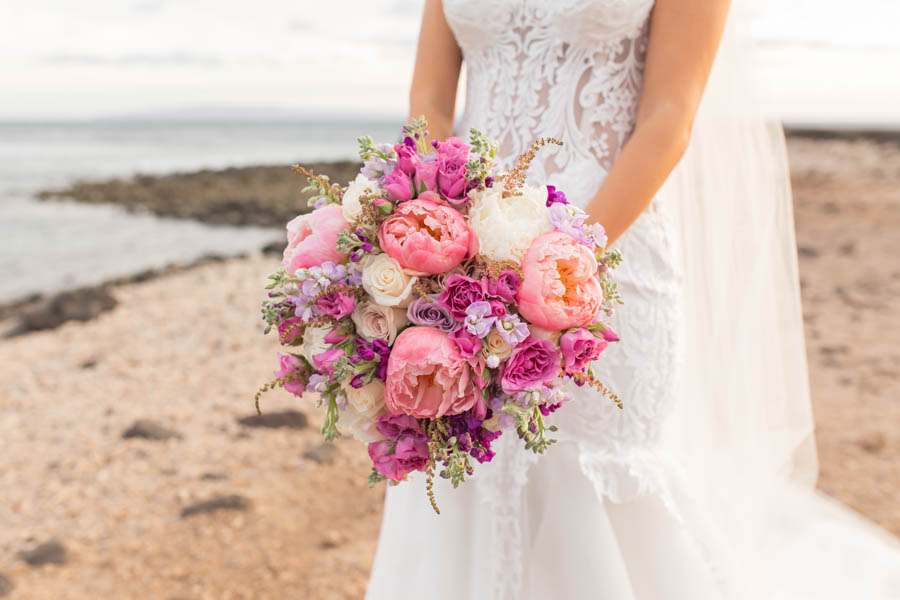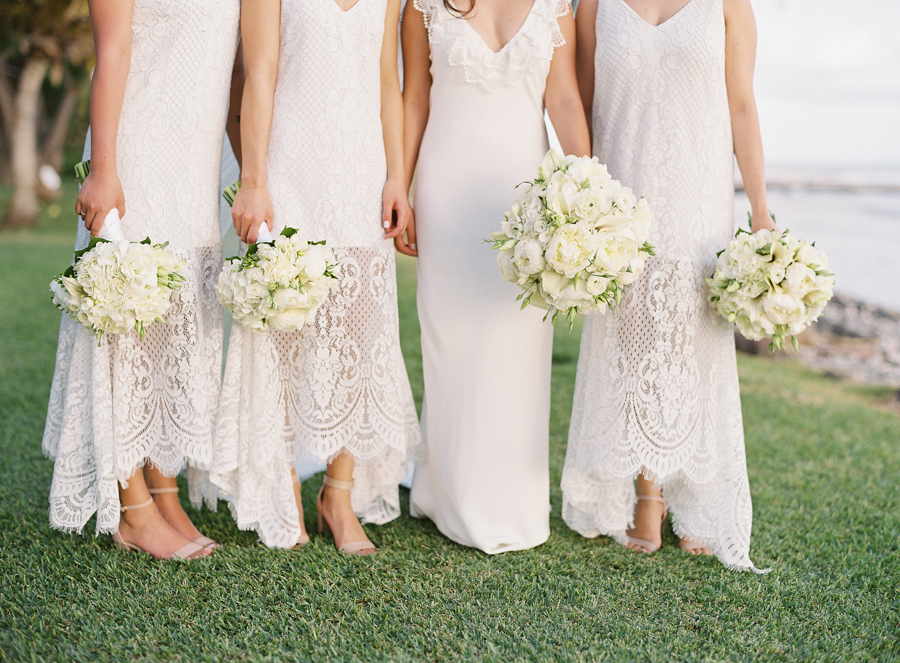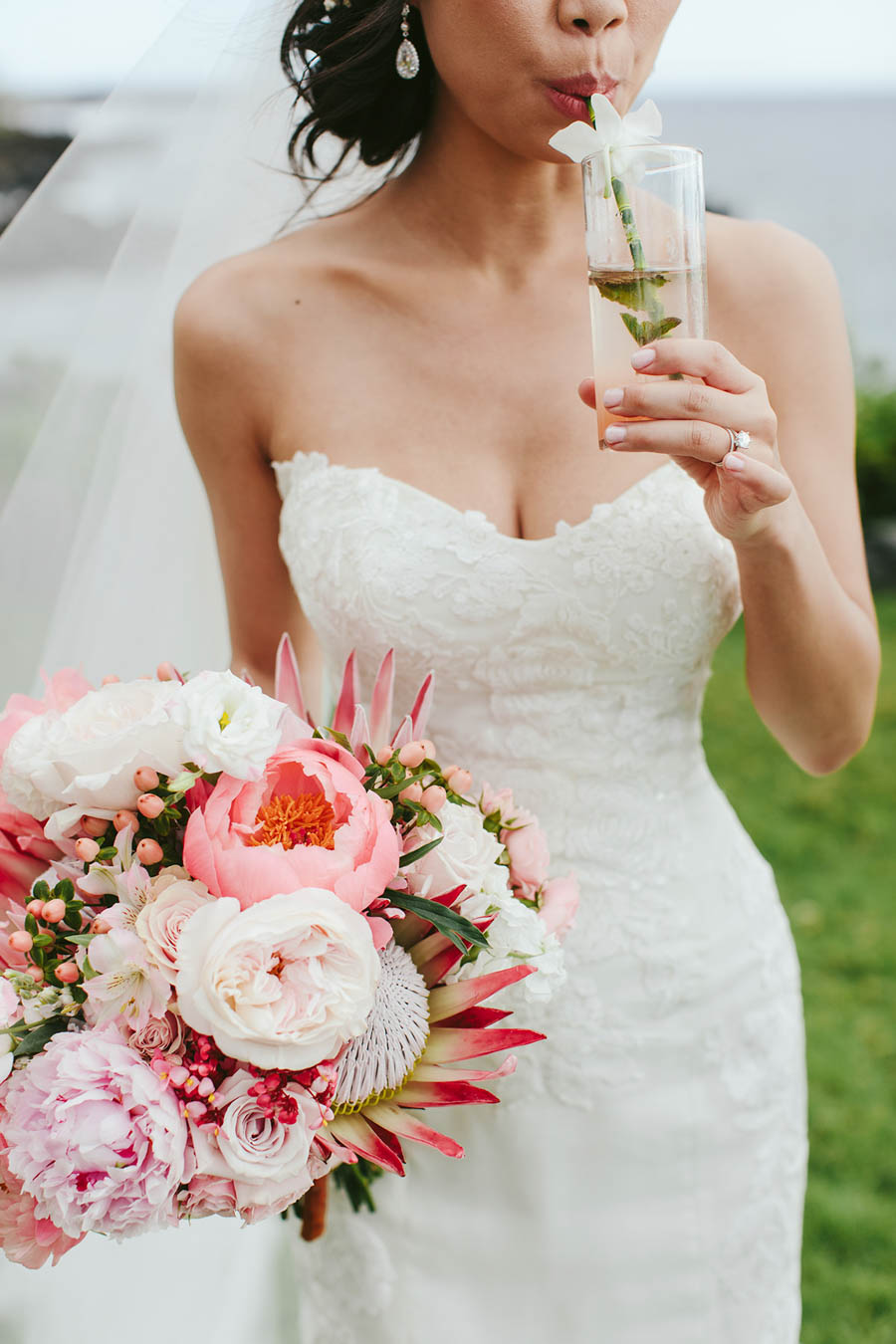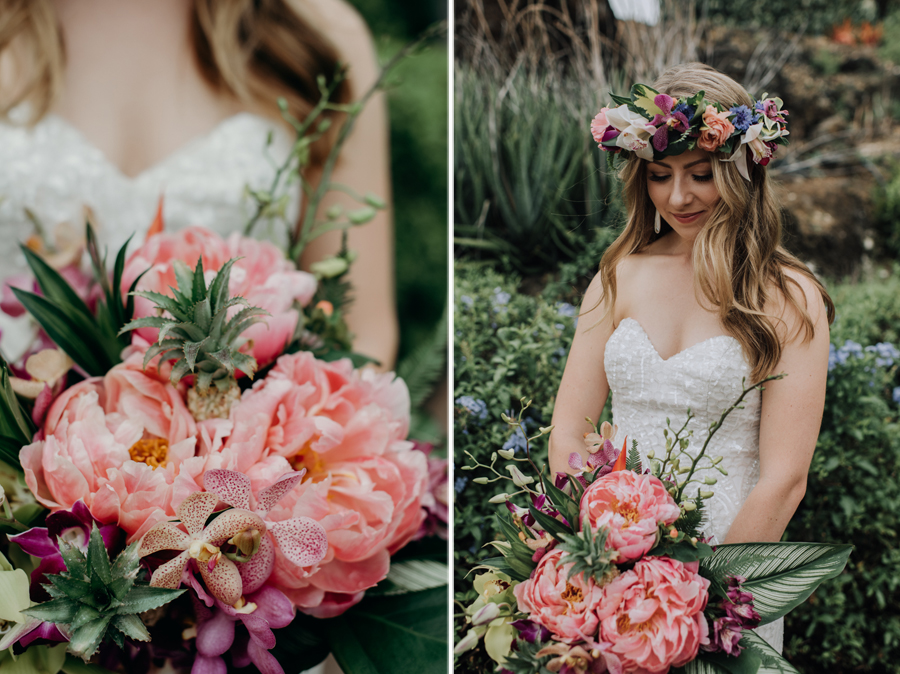 Ranunculus
The ranunculus comes in an array of gorgeous colors and symbolizes radiance and charm. The touch of anemone in the image below symbolizes anticipation, so fitting for use as a wedding flower!

Roses
There are over 100 different types of roses and have many different meanings depending on the color of the bloom. They symbolize romance, love and beauty and are available all year round.

Dahlia
Dahlias are a symbol of commitment and bond. They originated in Scandinavia and mean "from the valley". Perfect for an outdoor wedding here on the Valley Isle of Maui.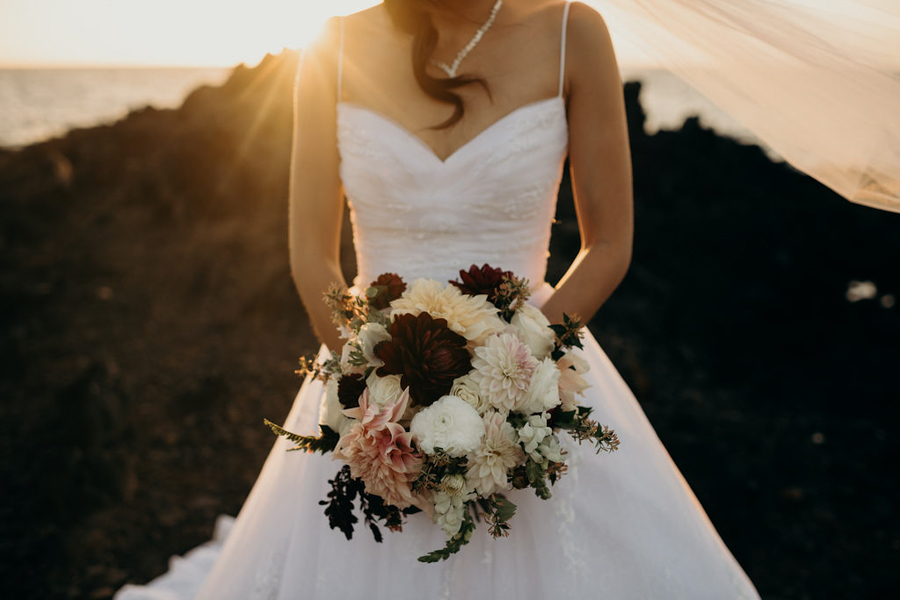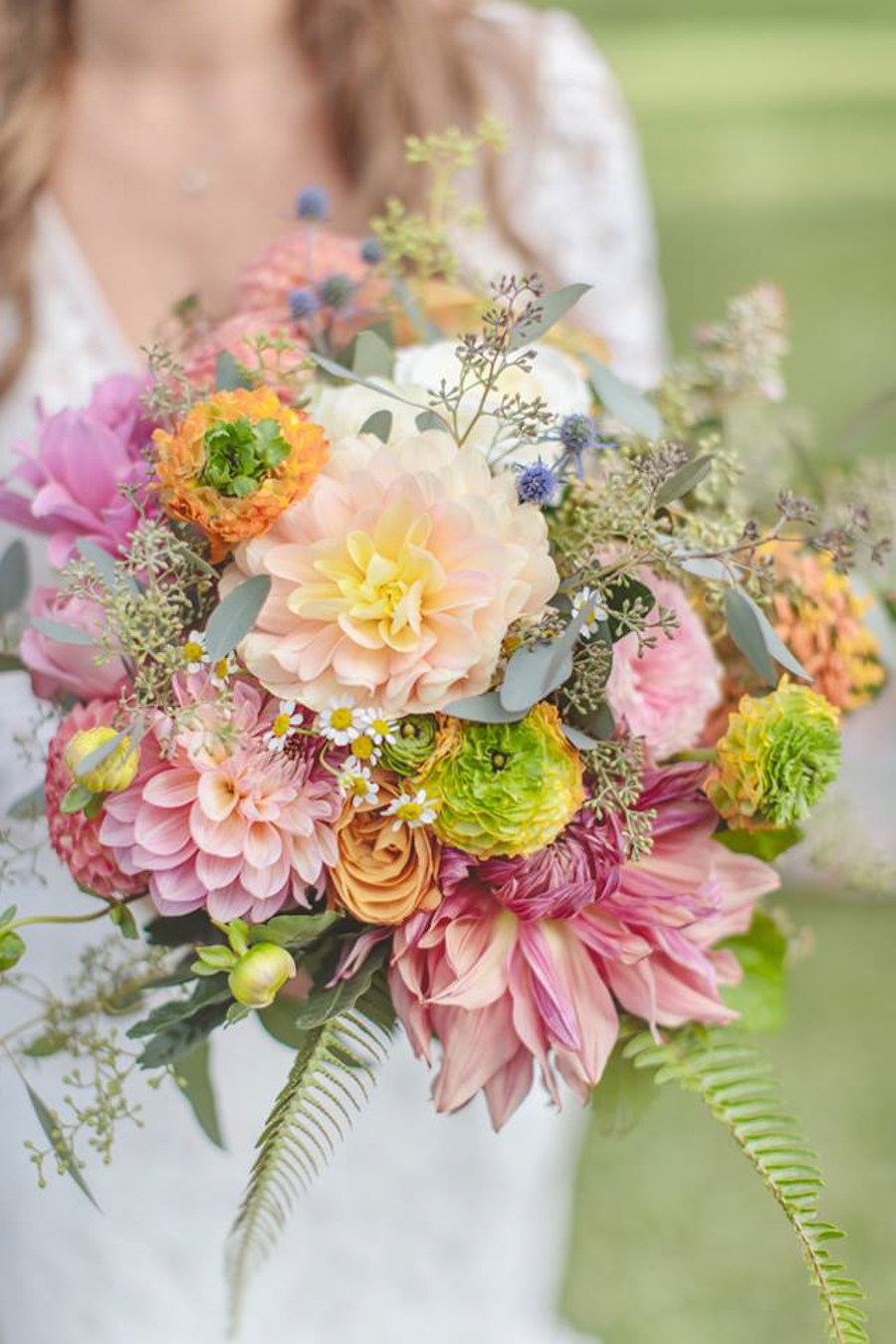 Maui Wedding Planner: Makena Weddings | Images courtesy of Anna Kim Photography, Chris J Evans Photography, Dmitri and Sandra Photography, Karma Hill Photography, MeewMeew Studios, Naomi Levit Photography