Now that Maui has opened up to allow up to 100 guests at Private Estate Weddings, we are excited to get back to designing larger reception layouts for our clients. Deciding on the style of your dining tables and layout is one of our favorite parts of the design process. There are so many options to choose from here on Maui so we have put together an easy way to see exactly how the different options look side by side to give you a better idea of how your reception layout could look. These images are from real weddings planned by Makena Weddings here on Maui and are purely for inspiration purposes, a fun way to see what we've done in the past to spark your creativity for your own wedding here on Maui!
Rectangle Sweetheart Table
We absolutely love to create an intimate space for our brides and grooms to enjoy their first dinner as husband and wife. Below you'll see two different images and designs of one of our favorite rectangle sweetheart farm tables. In the first image the sweetheart table is adorned in romantic blush flowers and greenery and you'll see that the rest of the wedding tables were round banquet tables covered in ivory linen under a tent at the Olowalu Plantation House.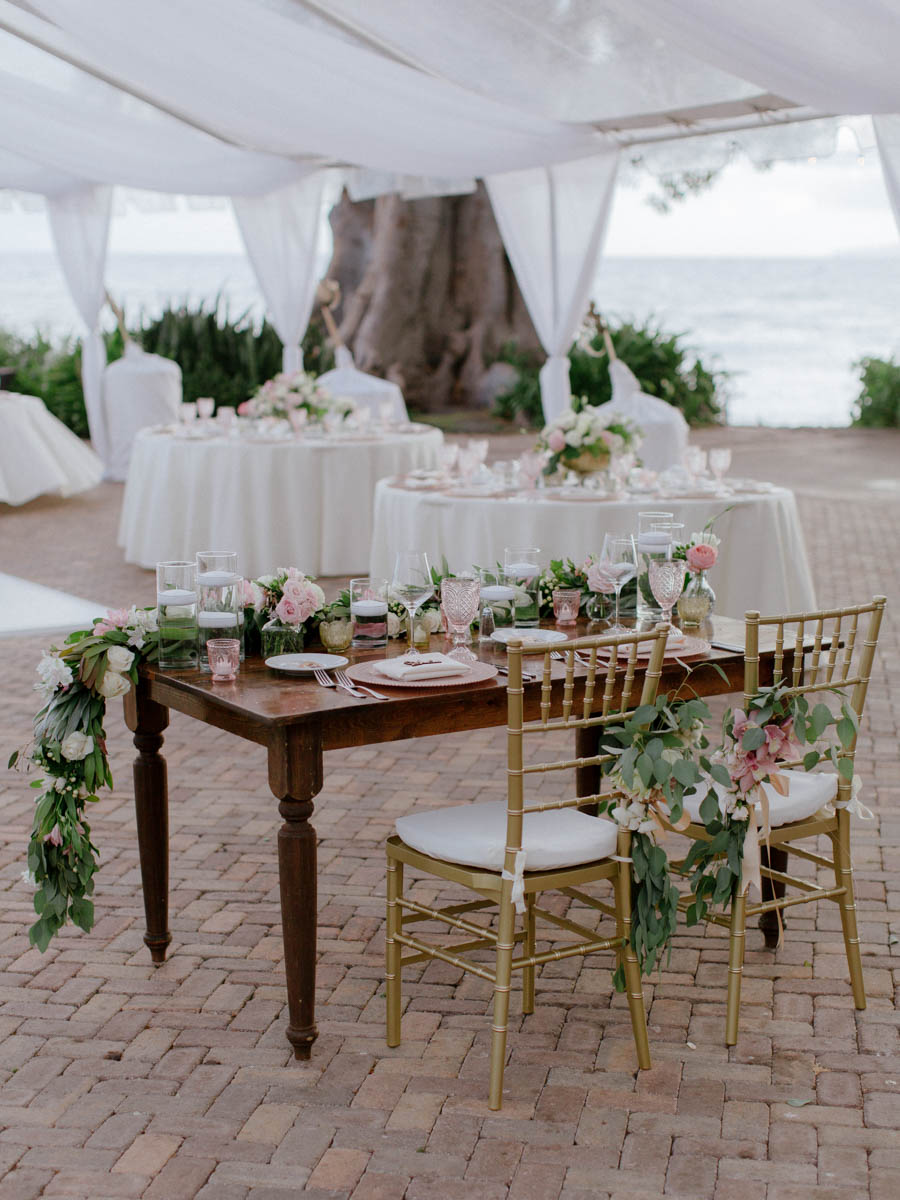 The second image is the same table with tropical floral decor placed in front of the same arch that the couple were married in front of at the Kukahiko Estate. A neon sign in the couple's last name was illuminated after the sun went down, we think this look was absolutely gorgeous!
Rectangle Dining Tables
We find that rectangular tables offer a little more space for table settings and floral decor and are perfect for outdoor celebrations here on Maui. As you will see as you scroll through the images below, we can dress up rectangular tables with beautiful linen or we can provide rustic farm tables that look great bare or with a beautiful runner placed across it.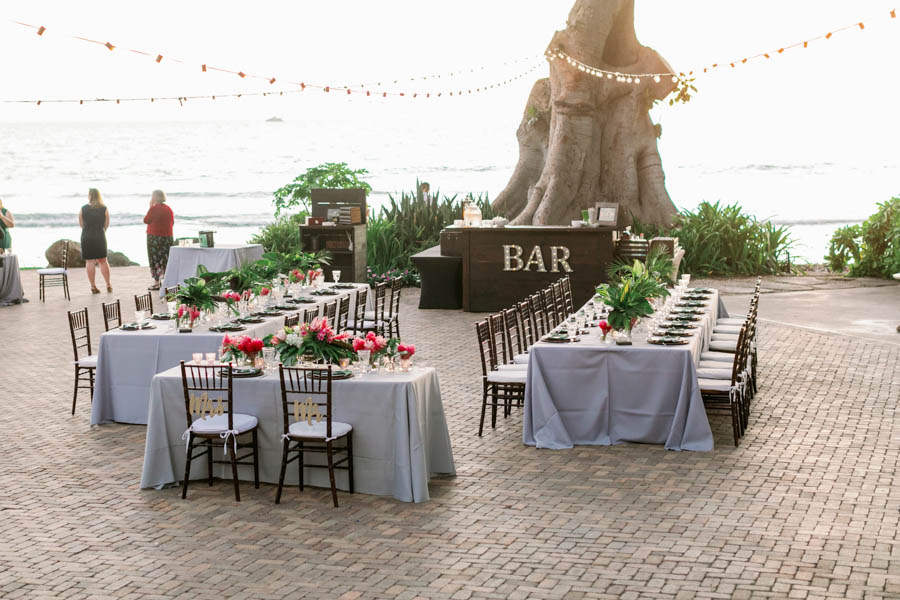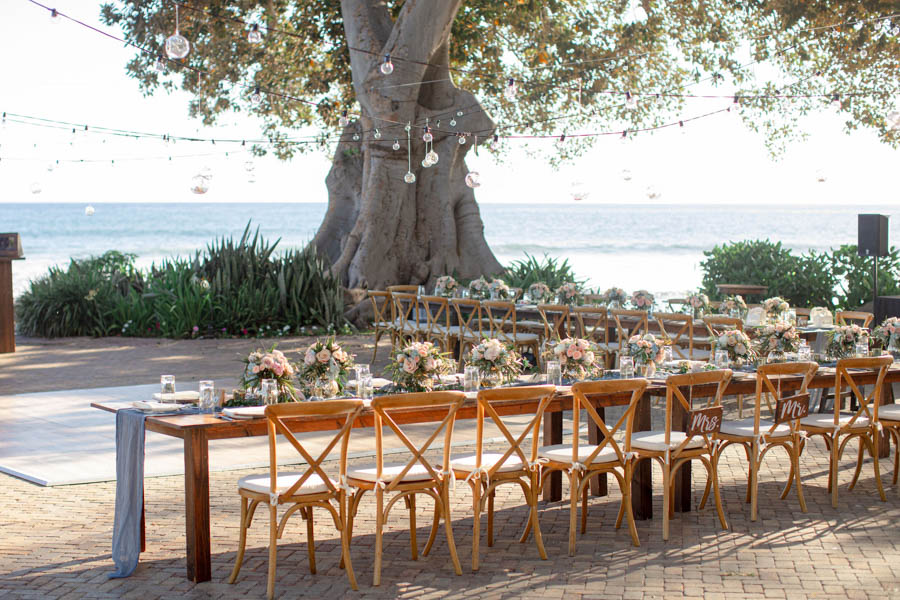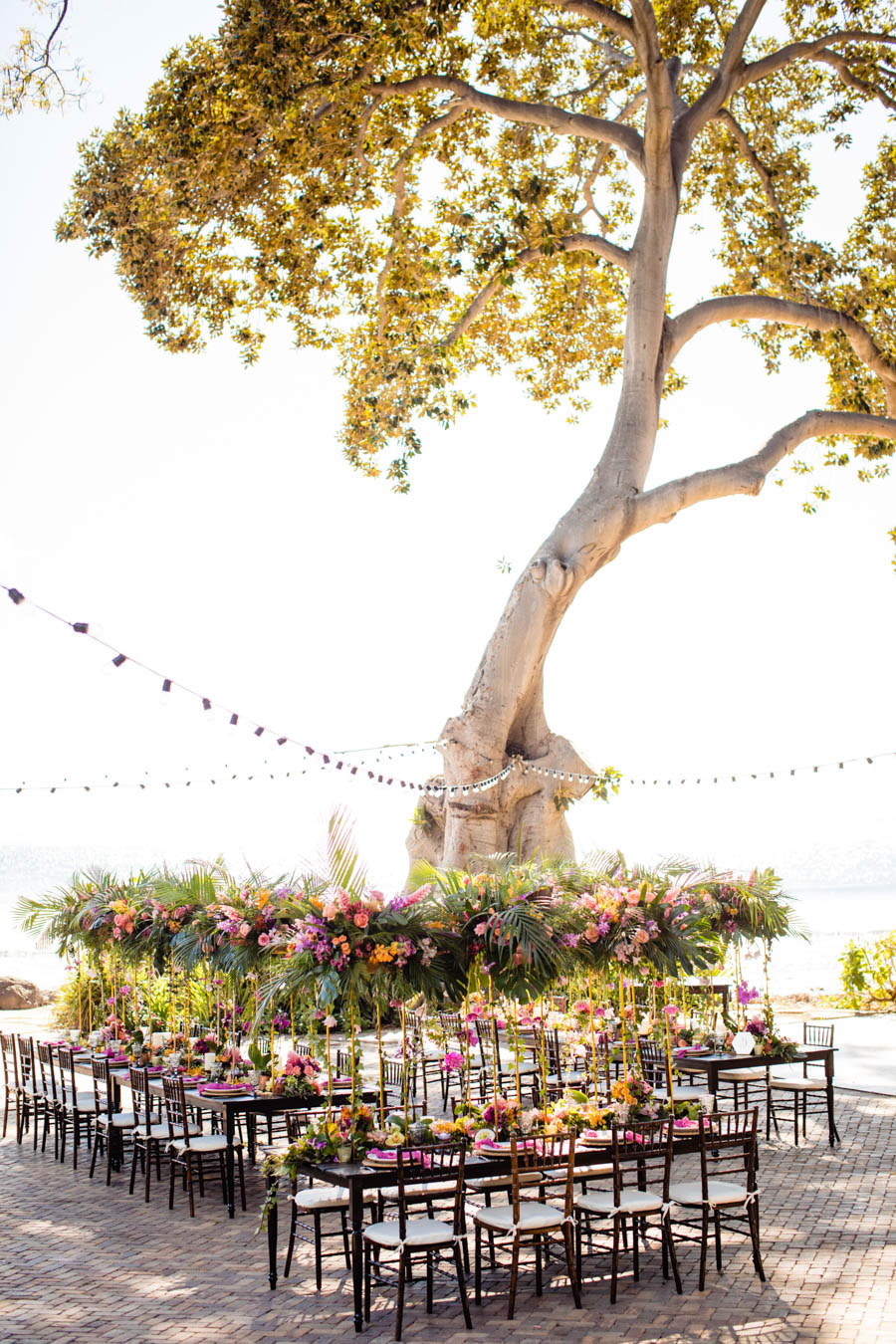 Round Dining Tables
Round dining tables offer a more formal look for your wedding reception as you can dress them up in gorgeous linen and traditional centerpieces. As you will see below, even though you're outdoors in Hawaii, we can still bring that formal dining room look to life for you!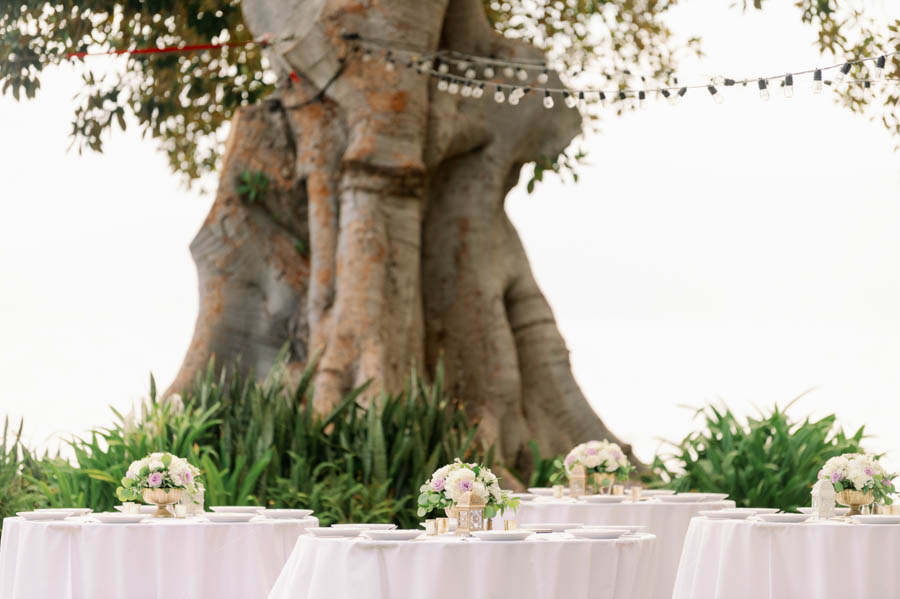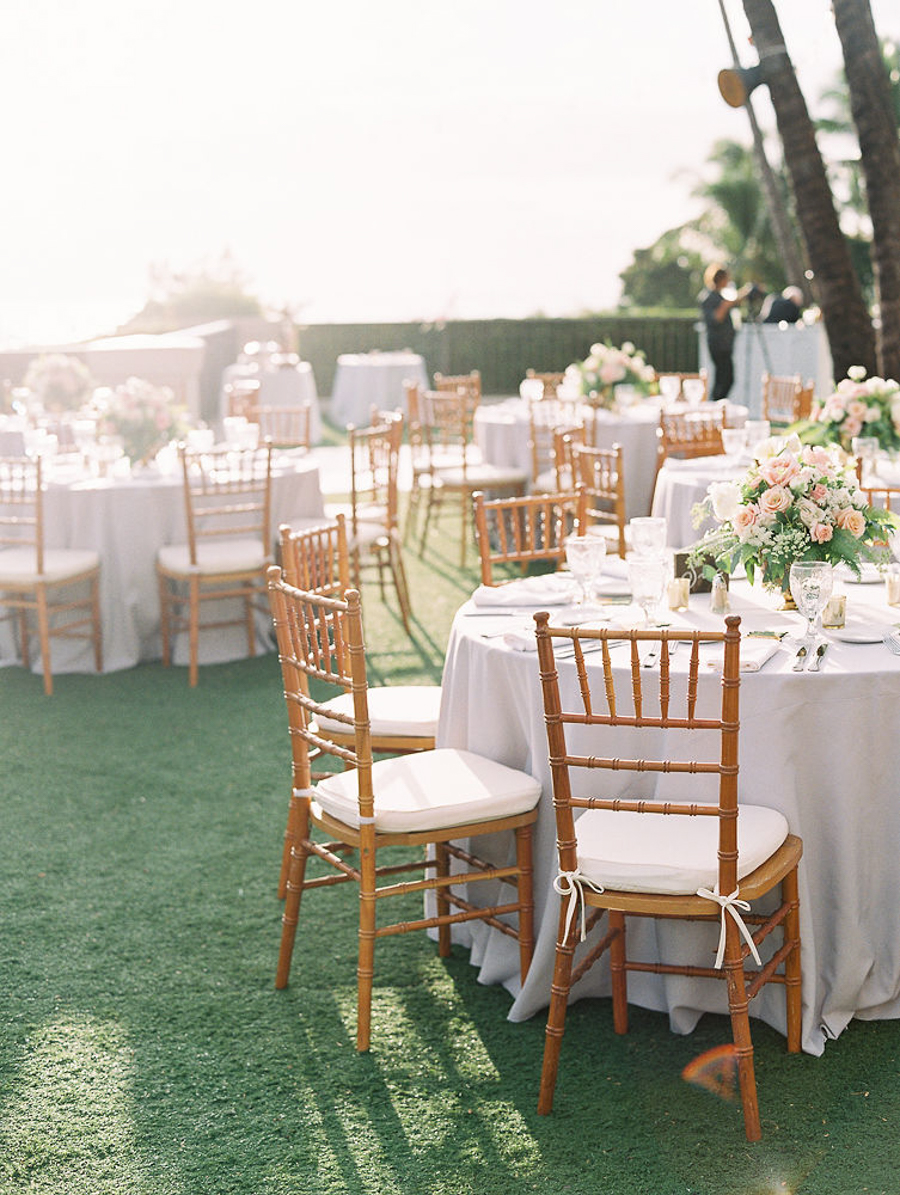 Dinner Cabana
For those couples looking for a way to elevate their reception look, we recommend adding a romantic dinner cabana with hanging crystal chandeliers. We can place the sweetheart table only underneath a cabana to create a romantic, luxurious look for the bride and groom or we can have long cabana structures placed to cover all of the guest tables at your event.

As you can see, the possibilities for your dinner reception layout are endless, there are so many different looks that we can create for you and we can't wait to get started! Please contact us at Makena Weddings for more information on any of the looks throughout this blog post, we can't wait to hear from you!