What is the Hawaiian Lei Exchange?
Exchanging lei at your Maui wedding is a beautiful tradition that our couples love incorporating into their big day. Handmade using gorgeous Hawaiian flowers, there is a huge variety to choose from, so that the lei that you exchange is as unique as the two of you as a couple.
So what exactly is the Hawaiian Lei Exchange? Here in Hawaii, giving someone a lei is a way of showing love, respect and gratitude. When you give your future husband or wife a lei on your wedding day, you are showing your Aloha, love and commitment to them and honoring the beauty of this amazing moment in time.
Reverend Al Terry has his own special Hawaiian Lei Exchange ceremony that he will incorporate into your wedding ceremony, usually at the beginning. He will explain to both of you and to your family and friends the meaning of the Lei Exchange and guide you lovingly on the correct way to place the lei onto each other.
Ladies First
Reverend Al will explain to the groom how to place the lei properly onto his bride, this is the groom's first big task of the day so he is always very serious about doing it correctly. Al will always provide his loving trademark humor that will immediately set the groom at ease.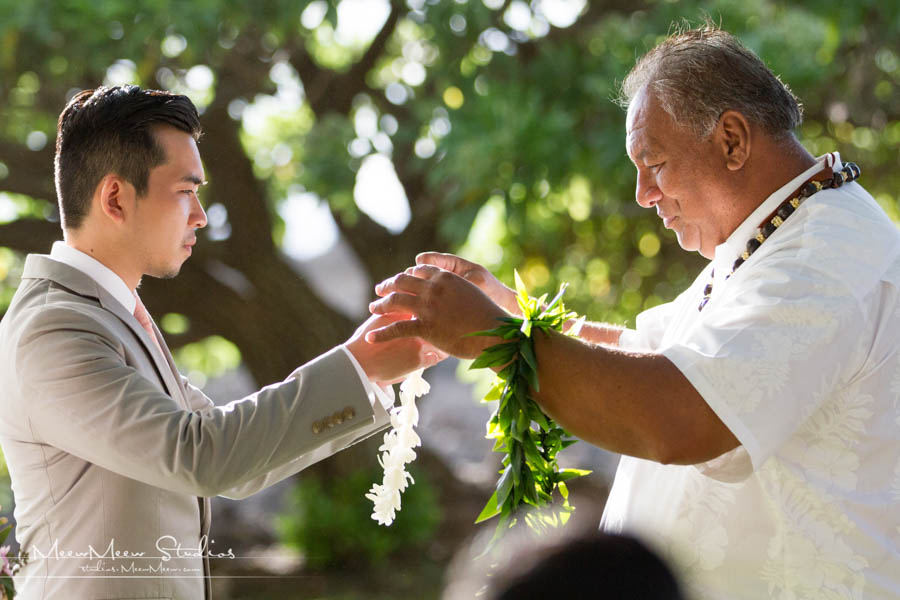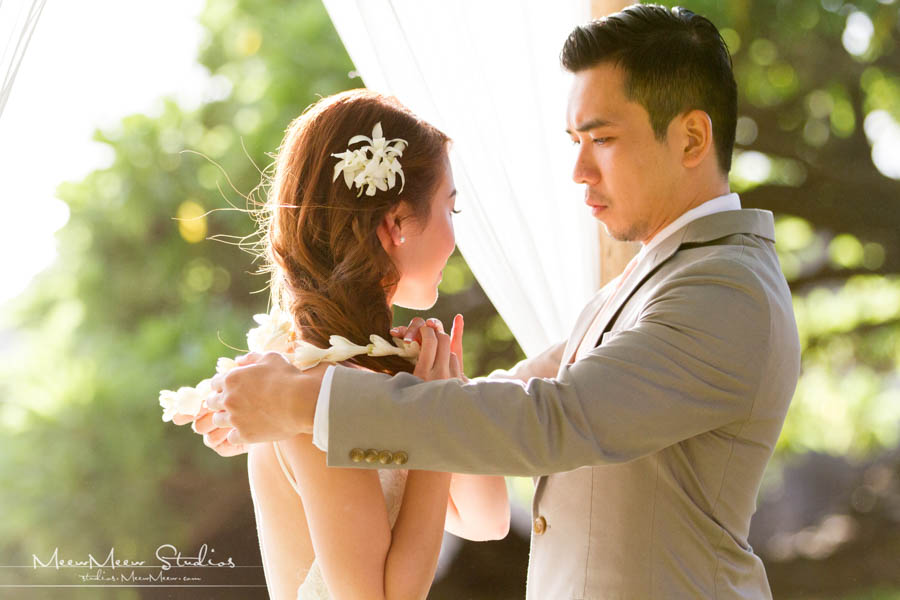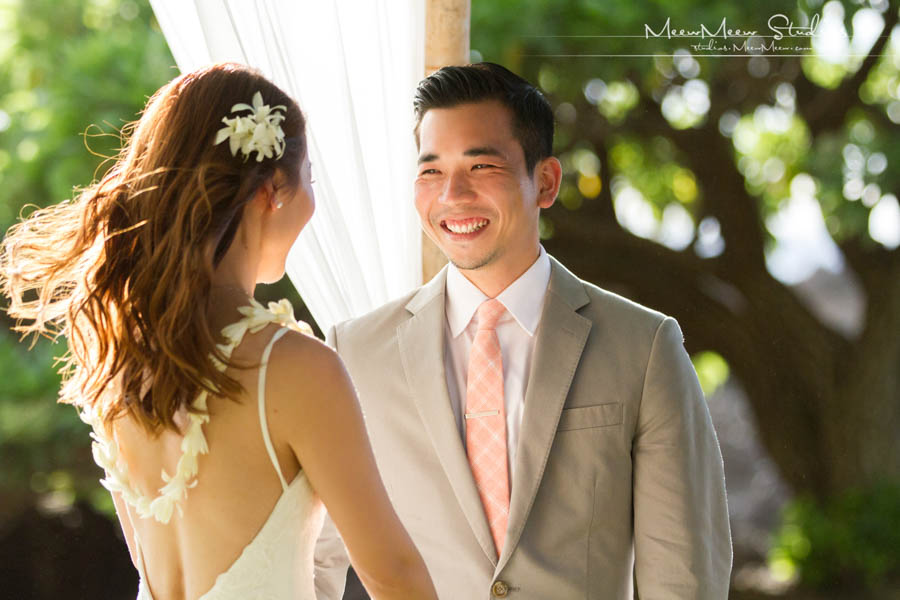 The Groom's Lei
After the bride receives her lei, it's the groom's turn. Traditionally the groom will wear a lush Maile Lei, which the groom always looks amazing in.
The Quintessential Hawaiian Wedding Photo
The Hawaiian Lei Exchange is synonymous with the image that comes to mind of someone getting married here in Hawaii. That gorgeous image of the two of you walking back down the aisle together as husband and wife – it is the truest display of Aloha, pure love! Your gorgeous leis will be on full display and they just add to the beauty of this perfect moment in time.
Do I Have to Wear the Lei All Day?
Are we going to wear our lei in all of the wedding photos? Absolutely not, though your photographer will definitely incorporate a few. Even though you may not even be thinking about it, your photographer will always ask if you'd like to remove your leis for a portion of your romantic wedding photography, just take a look at some of the magic captured below!
We hope this helped explain a bit more about the beautiful tradition of the Hawaiian Lei Exchange and how it will look during your wedding ceremony. It really is such a nice way to incorporate a touch of Hawaiian Culture into your Maui wedding and it always helps to relax the nerves a little bit, especially with Reverend Al Terry's special touch!
Please contact us at Makena Weddings for more information in incorporating a Lei Exchange into your wedding ceremony, we would love to hear from you!
Mahalo to the following Maui Wedding Photographers for the beautiful images, all taken at the incomparable Kukahiko Estate and planned by Makena Weddings: