There are many wonderful wedding minsters here on Maui but there's no doubt that Al Terry is our absolute favorite, though we may be a bit biased. 😉
This is the official explanation of what Al does but what he makes you feel is so much more: Whether Maui minister Al Terry is performing at your wedding or vow renewal, your life will be forever touched by this incredibly gifted man and you will know you have experienced the true meaning of Aloha.
We recently asked some of our past couples if they remember how Al made them feel on their wedding day and we were humbled by how many touching responses we received. Al is such a bright light and brings so much warmth and joy to each ceremony that he performs, we are so proud to be able to offer his services to all of our couples here at Makena Weddings.
Here are a few words from some of our past couples, for all of those couples searching for the perfect Maui wedding minister, this is what it's like to have Al Terry officiate your wedding: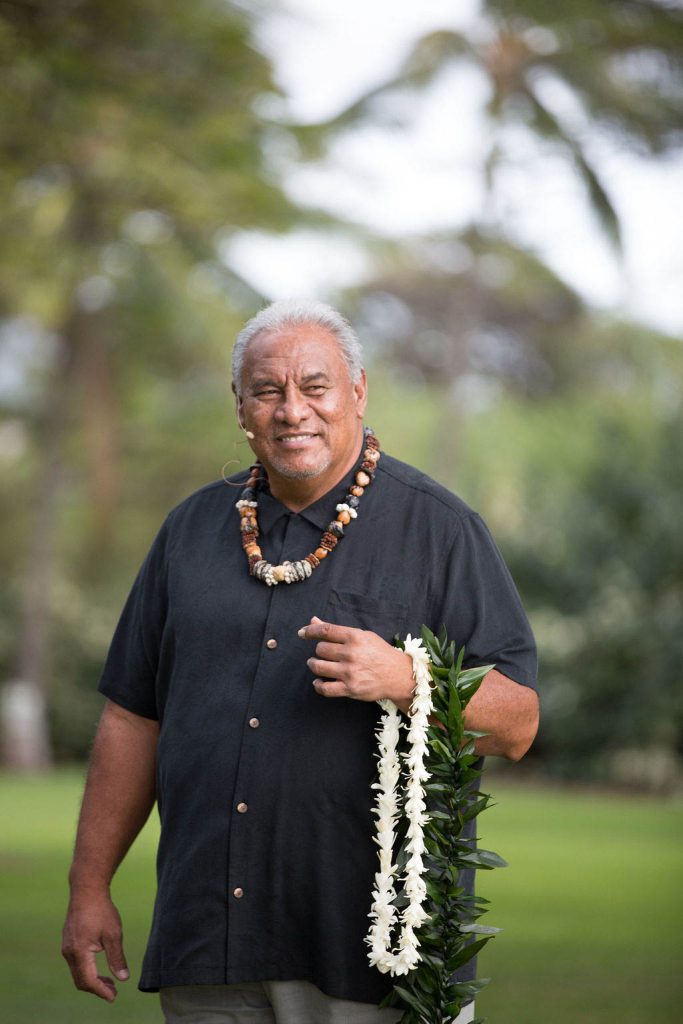 Al made us feel like family! His thoughtful words throughout the ceremony and for taking the time to get to know us before the ceremony was so genuine and heartfelt! He was right trust me and it will all fall into place and it sure did. Laughter, tears, and tender moments. Eric and I will be forever grateful for meeting you both and for making our day beyond special! – Jadean
Al made us feel like us and our moment was all that mattered.  It May have been his millionth wedding, but not ours, and I love that right at the beginning he told us if u feel like a hug or a kiss, go for it. Who says you have to wait till the very end? – Nicole
Al made us feel like we had known him for years, like we were family! Both he and Laurie made sure everything was perfect for our special day. We still have guests that attended our wedding talk about Al!! So blessed to have him perform our ceremony!! – Bethany
His voice was like butter that washed over us combining the love, the beautiful environment, infusing the serious nature of the moment with just the right humor. Al was the glue that brought it all together. Every time I watch my son's beautiful wedding video I am reminded to breathe in the joy and love of the day guided by Al's words. – Kathleen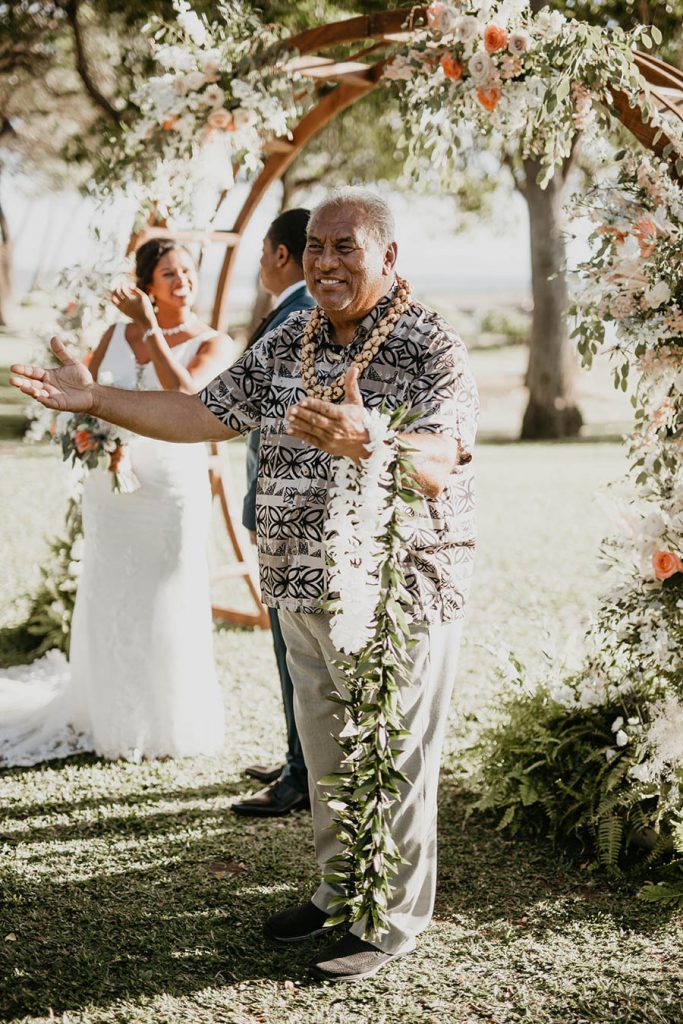 I remember how he kept encouraging us to kiss, not just to wait until the end to kiss. It was about us and the love we shared and we should be kissing! He and Laurie both made us feel special! – Wendy
He was amazing! Definitely made us feel comfortable and we laughed a lot. – Chelsea
Joy, laughter, comfort. What we had hoped for and so much more. – Jordan
He was incredible! So many laughs together! So glad to have him part of my special day. – Genie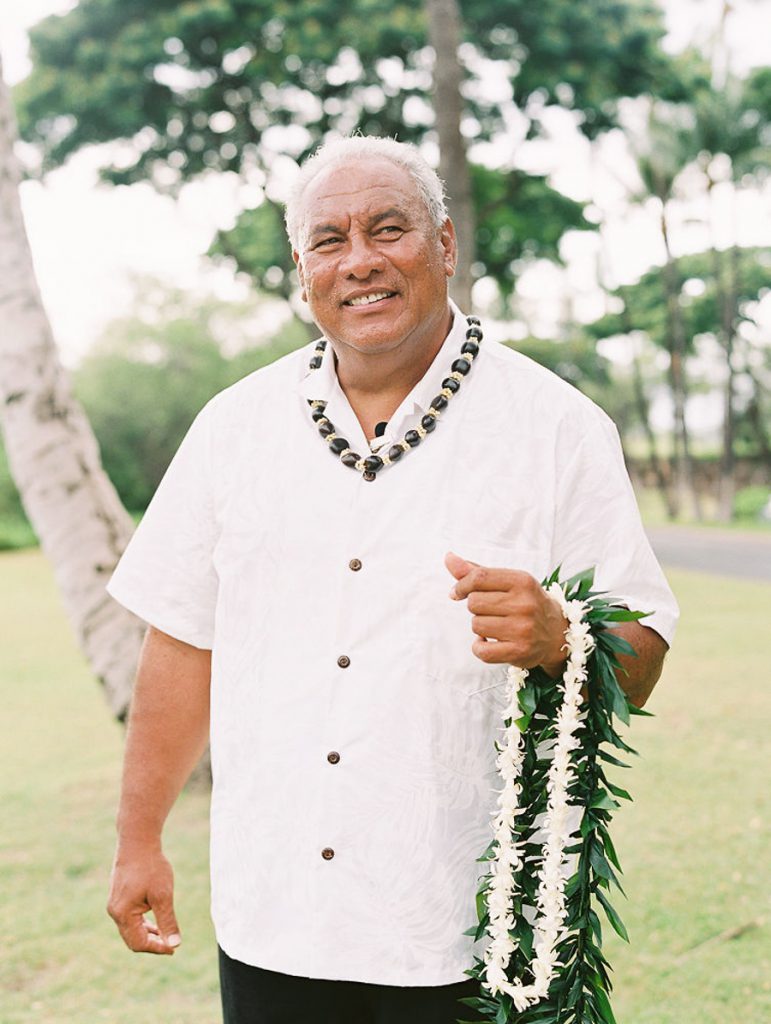 We shared so many moments of laughter throughout our ceremony because of Al… best day ever. – Mary
Al made the best day of our lives a little bit better. – Nancy
Al makes us so proud! <3 He works primarily through Makena Weddings, so if you are interested in booking his services for your Maui wedding or vow renewal, please reach out to us and let us know! We will be happy to coordinate his services for your beach wedding, vow renewal or private estate wedding here on Maui!