Here at Makena Weddings, we love every wedding trend and style but the one that is always a constant is the tropical look. Each wedding that we plan here on Maui starts with a blank slate, after taking the time to get to know our couples and their wedding style and vision, we create a look that is a true reflection of the bride and the groom. So what details are an absolute must for the couple that wants a traditional tropical look, like this couple did, for their Maui wedding? Keep reading below for our top three must-have details for that classic tropical inspired wedding look!
Maui Wedding Planner: Makena Weddings
Maui Wedding Photographer: Karma Hill Photography
Maui Wedding Venue: Olowalu Plantation House
Minister: Reverend Al Terry
Wedding Lei: Kihei Wailea Flowers by Cora
Bouquet and Wedding Decor: Dellables Floral Design
Wedding Rentals: Accel Rentals Maui
1. Tropical Wedding Arch
It all starts with your wedding arch! Gorgeous tropical flowers placed gracefully onto your wedding arch will set the tone for a breathtakingly beautiful tropical wedding in Maui. Using locally sourced flowers such as protea and palm leaves helps to create that modern tropical look that comes to mind when you think of a tropical island wedding in paradise!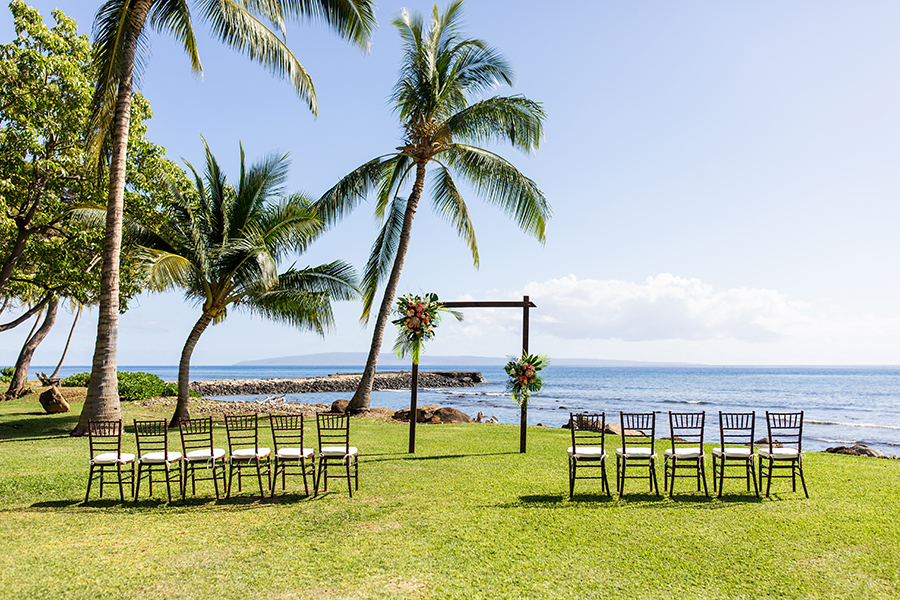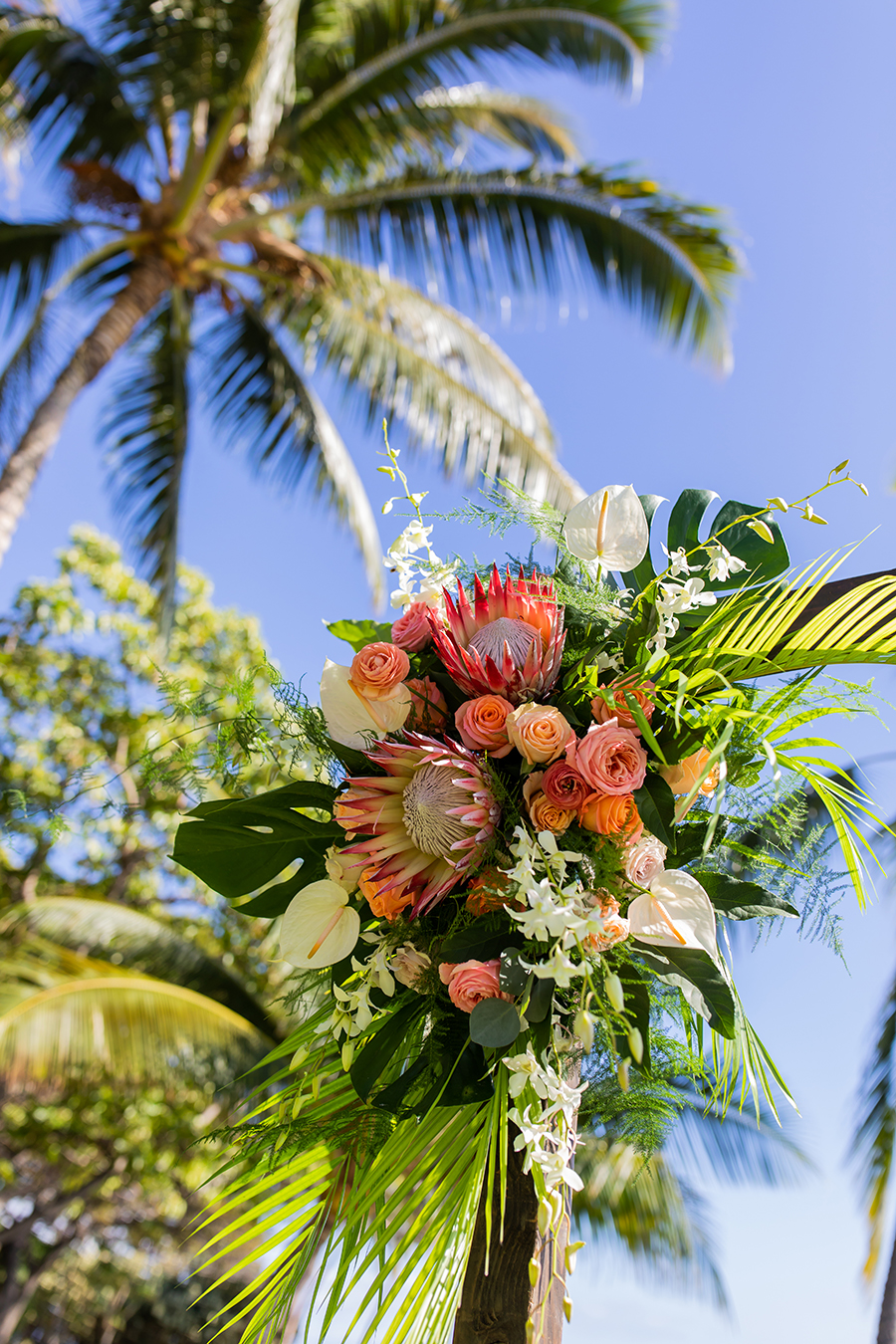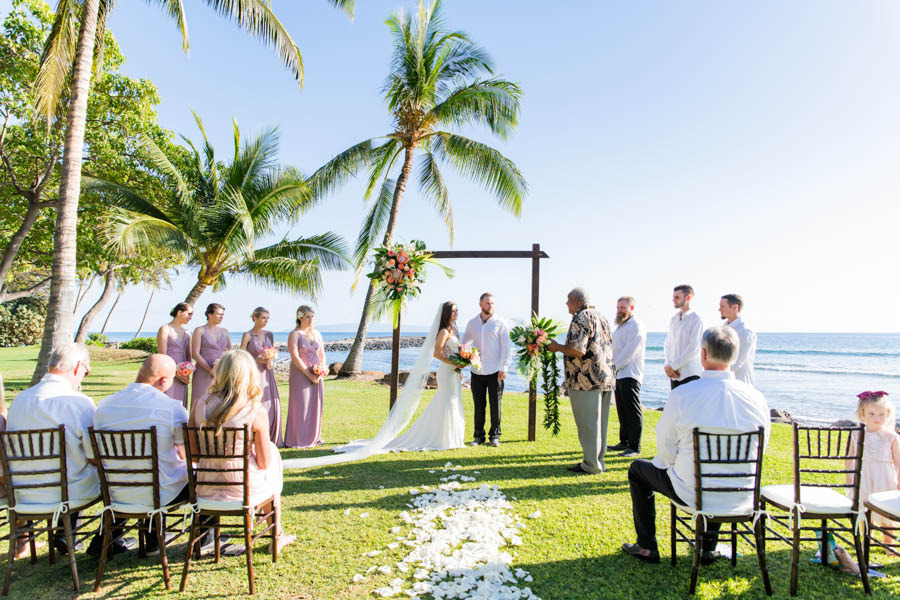 2. Tropical Flower Lei
You know how we feel about the Hawaiian Lei Exchange! It's such a beautiful way to incorporate a touch of Hawaiian tradition into your tropical wedding here on Maui. Adding tropical wedding lei such as white tuberose for the bride and maile lei for the groom is the perfect way to add a tropical touch to your Maui wedding. To learn more about the Hawaiian Lei Exchange ceremony, click here.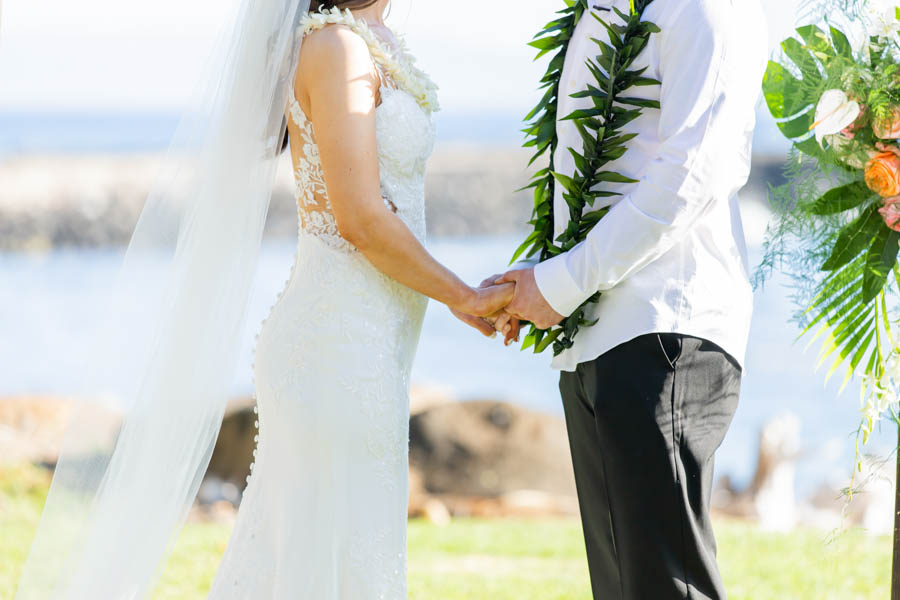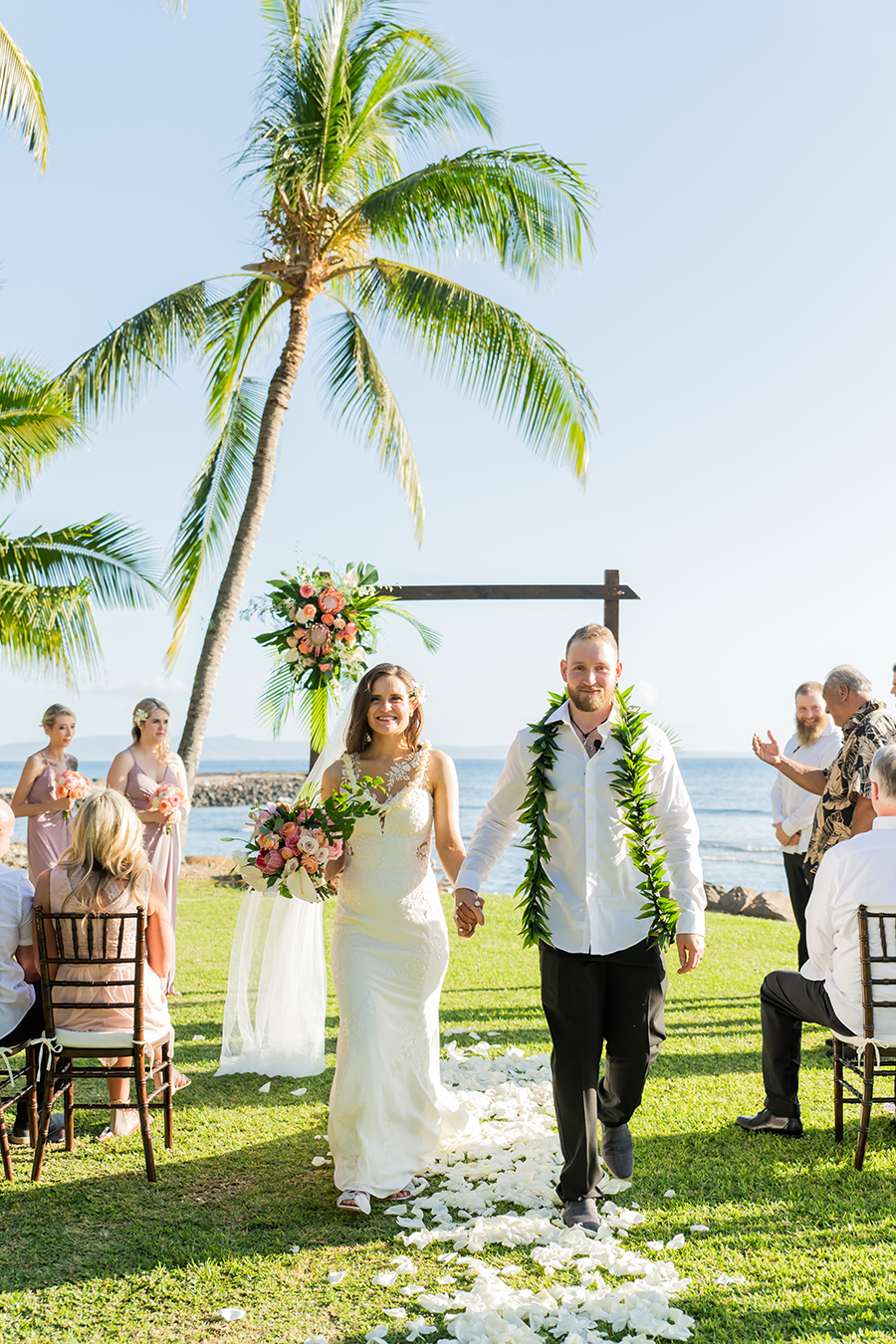 3. Tropical Table Decor
As your guests transition from the ceremony to the reception, make sure to continue the tropical theme with gorgeous tropical wedding flowers set atop your dinner tables. There's nothing like being greeted by stunning tropical floral decor as you're sitting down to dinner on your wedding day!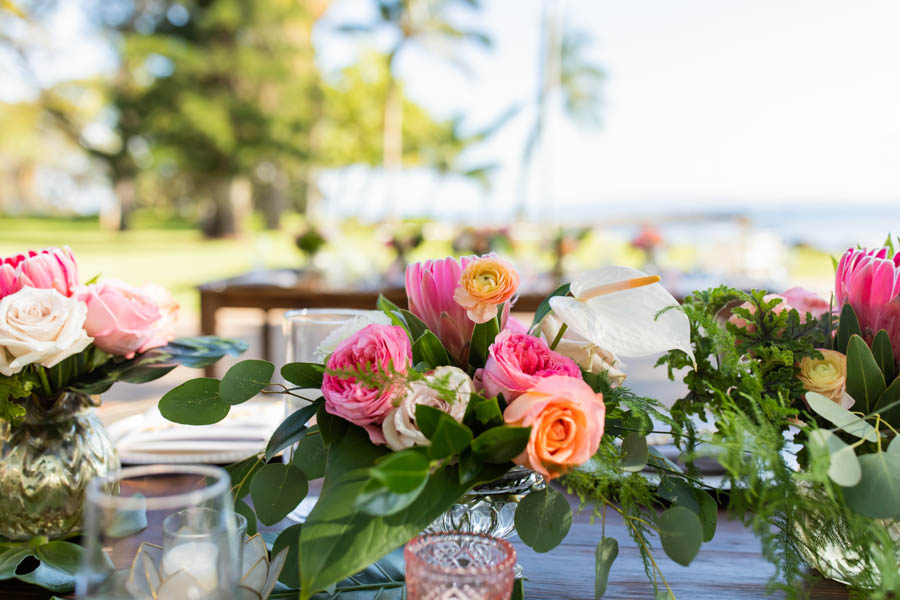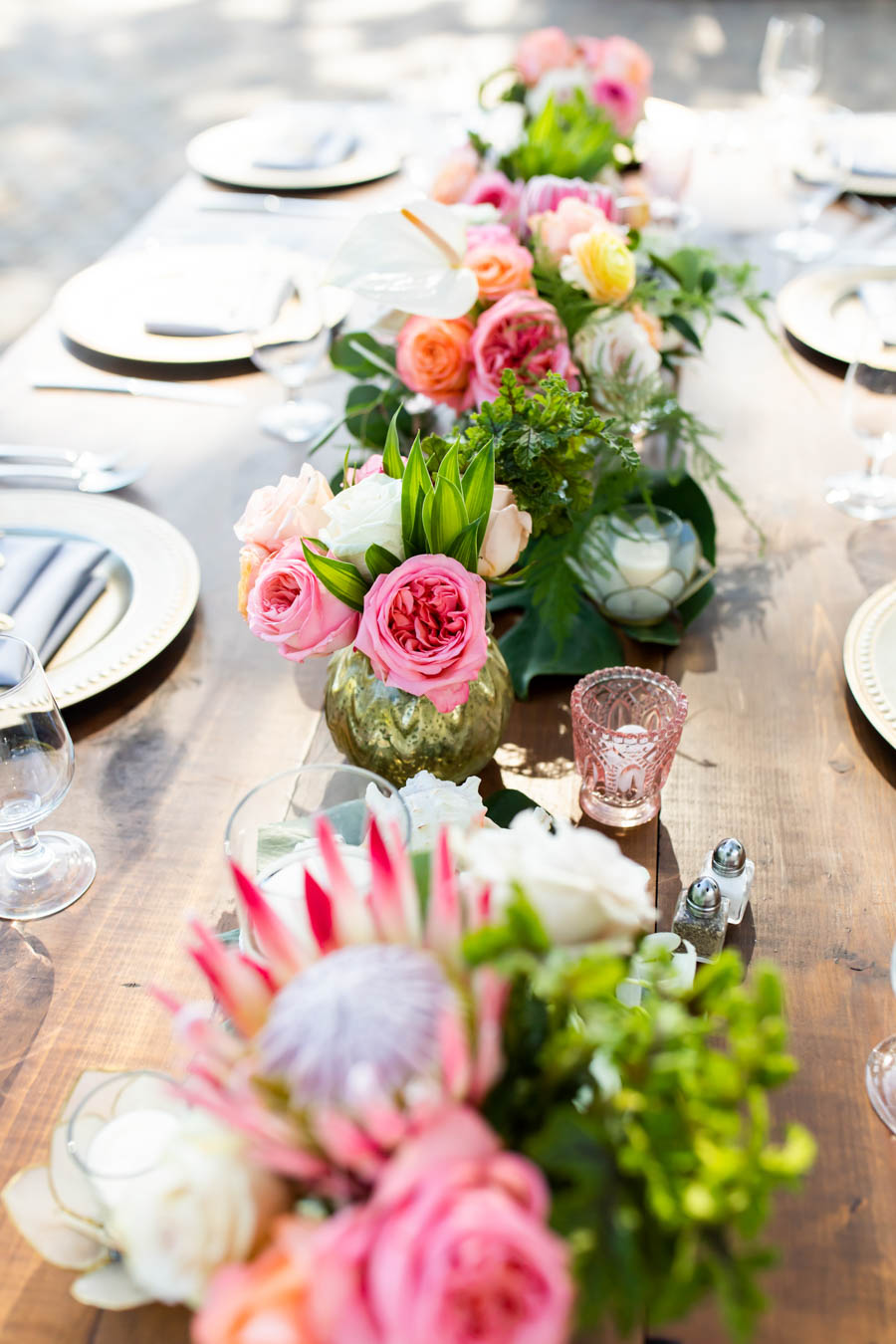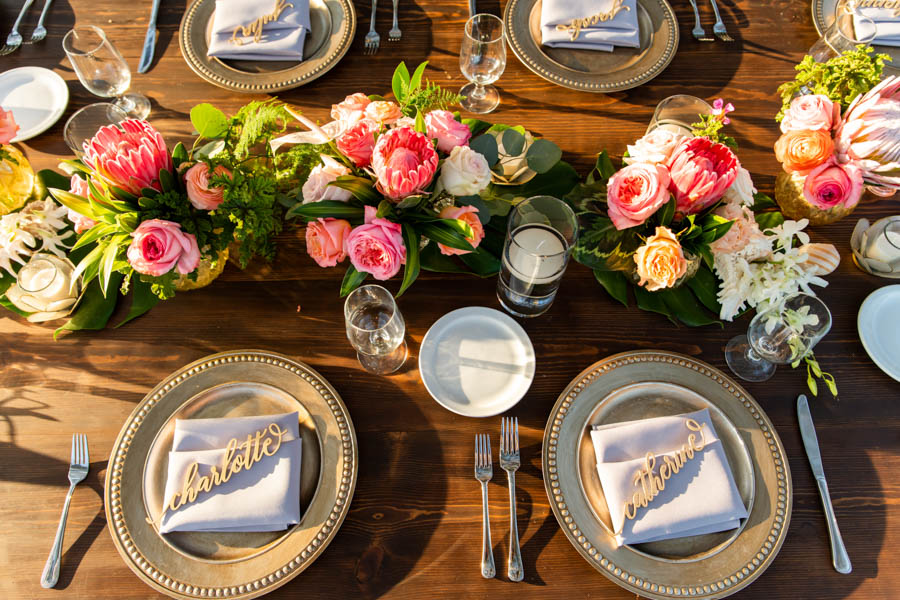 That Amazing Maui Sunset
Of course one of the best parts of getting married in Maui is the amazing sunsets that grace our island every night. It's the ultimate tropical detail that will top off your beautiful Maui wedding!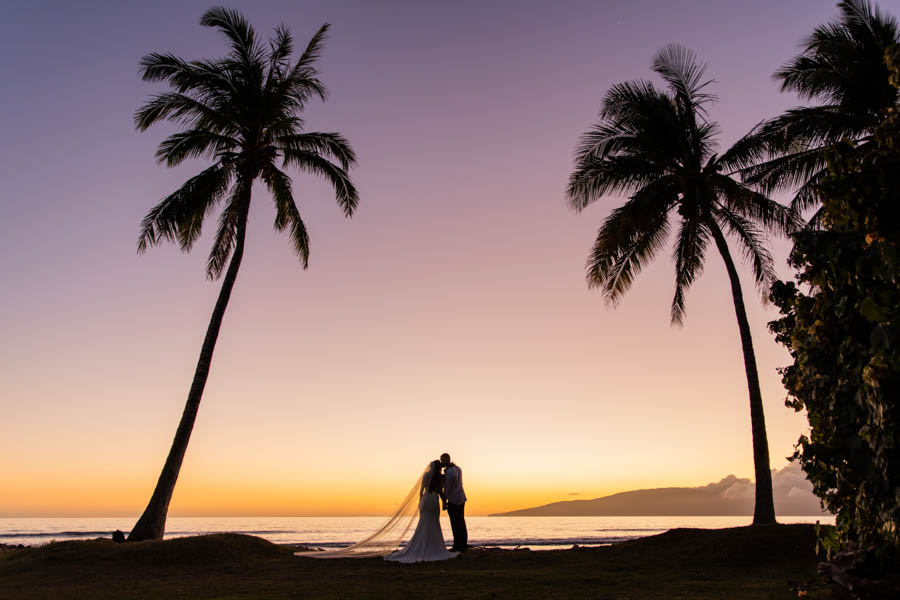 These tropical wedding ideas are just a starting point as there are so many little details that help to tell the story of your day! From tropical wedding bouquets to tropical flowers in your hair, we are full of ideas and can't wait to share them all with you! Contact us at Makena Weddings for more information on hosting your tropical wedding in paradise, we can't wait to hear from you!