There's no right or wrong answer to this question as we love every tropical look under the sun. Living on this beautiful island, we are lucky enough to be surrounded by tropical beauty everywhere we look. In the last few years though we have been loving the new modern ways that our favorite florists are bringing the Old Hawaii tropical look into a more modern aesthetic. Today we're sharing a few of our favorite examples of a Modern Tropical decor, we hope you enjoy scrolling through these jaw-dropping images as much as we loved working on creating these looks with our couples and florists. There really is no limit to what we can create for your Maui wedding, we always look forward to creating something gorgeous and different for each bride that we work with, take a peek below to see what we mean!
The Modern Tropical Bouquet
This look has to be one of our absolute favorite Modern Tropical bouquets! Our bride wanted a definite tropical feel for her wedding day but not in the traditional bird of paradise way. Instead, her bouquet was brimming with gorgeous tropical orchids, ginger and a touch of greenery that had everyone's jaws on the floor! Paired with her stylishly modern wedding gown, this look is pure perfection!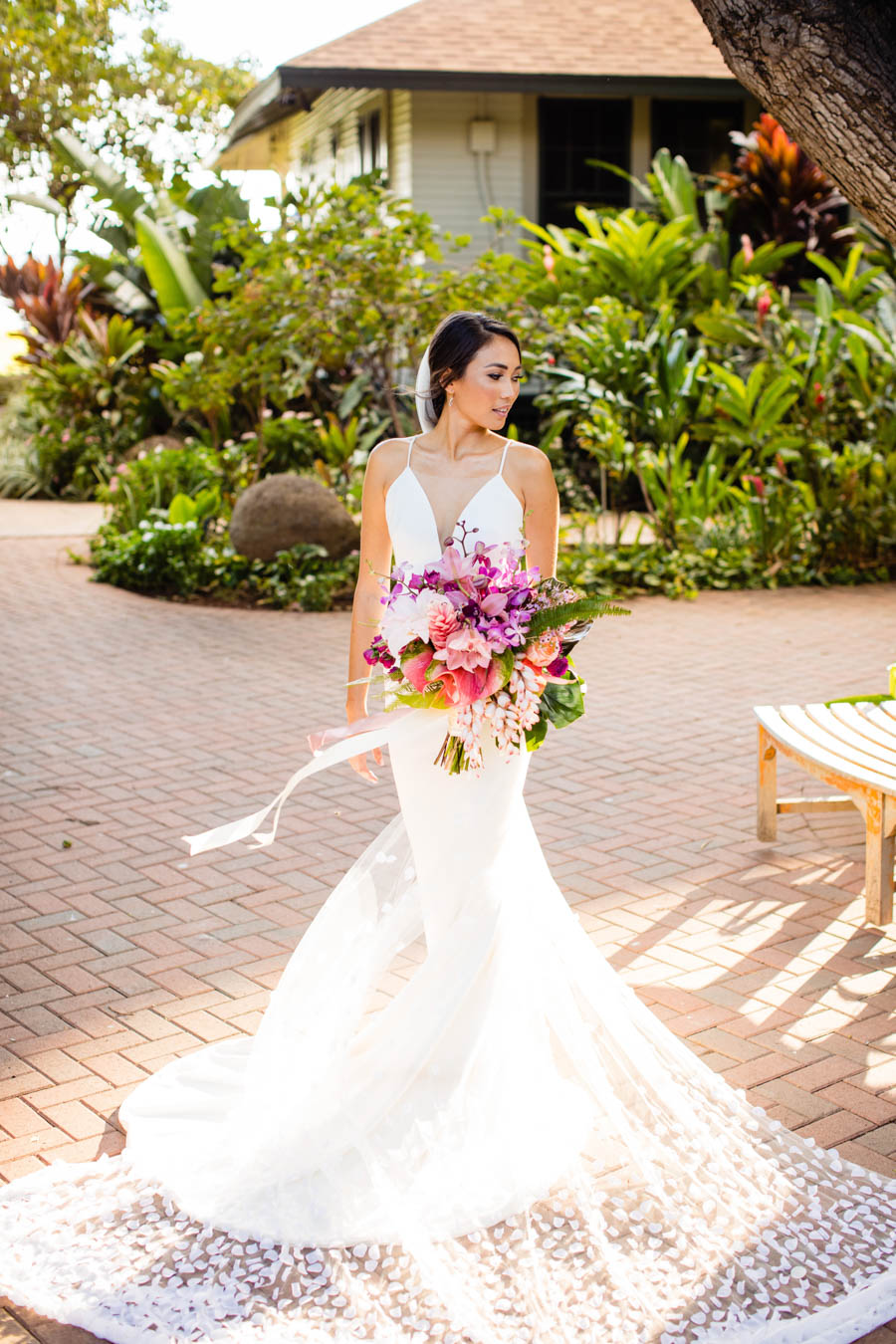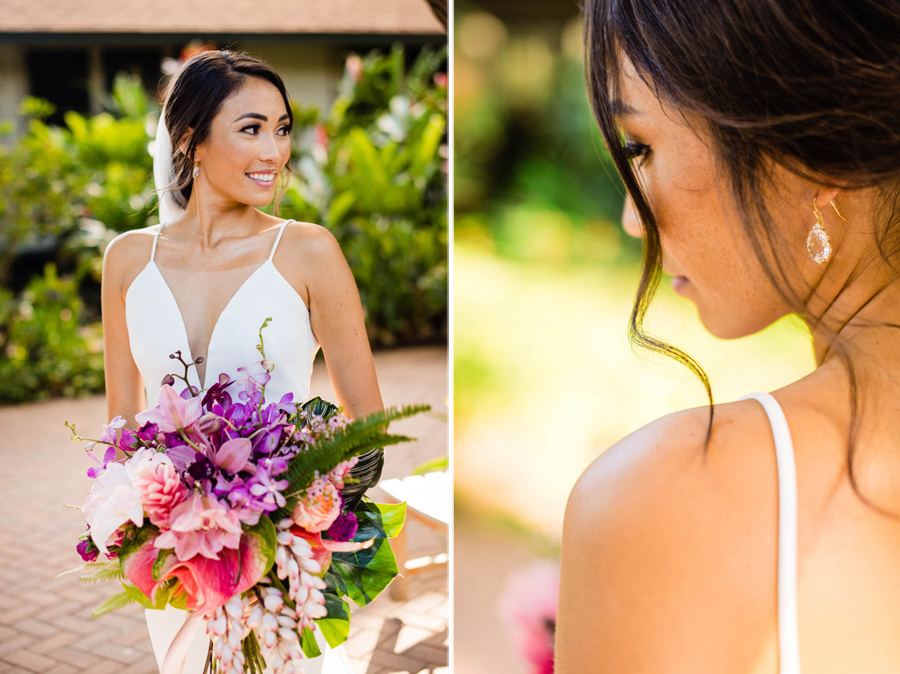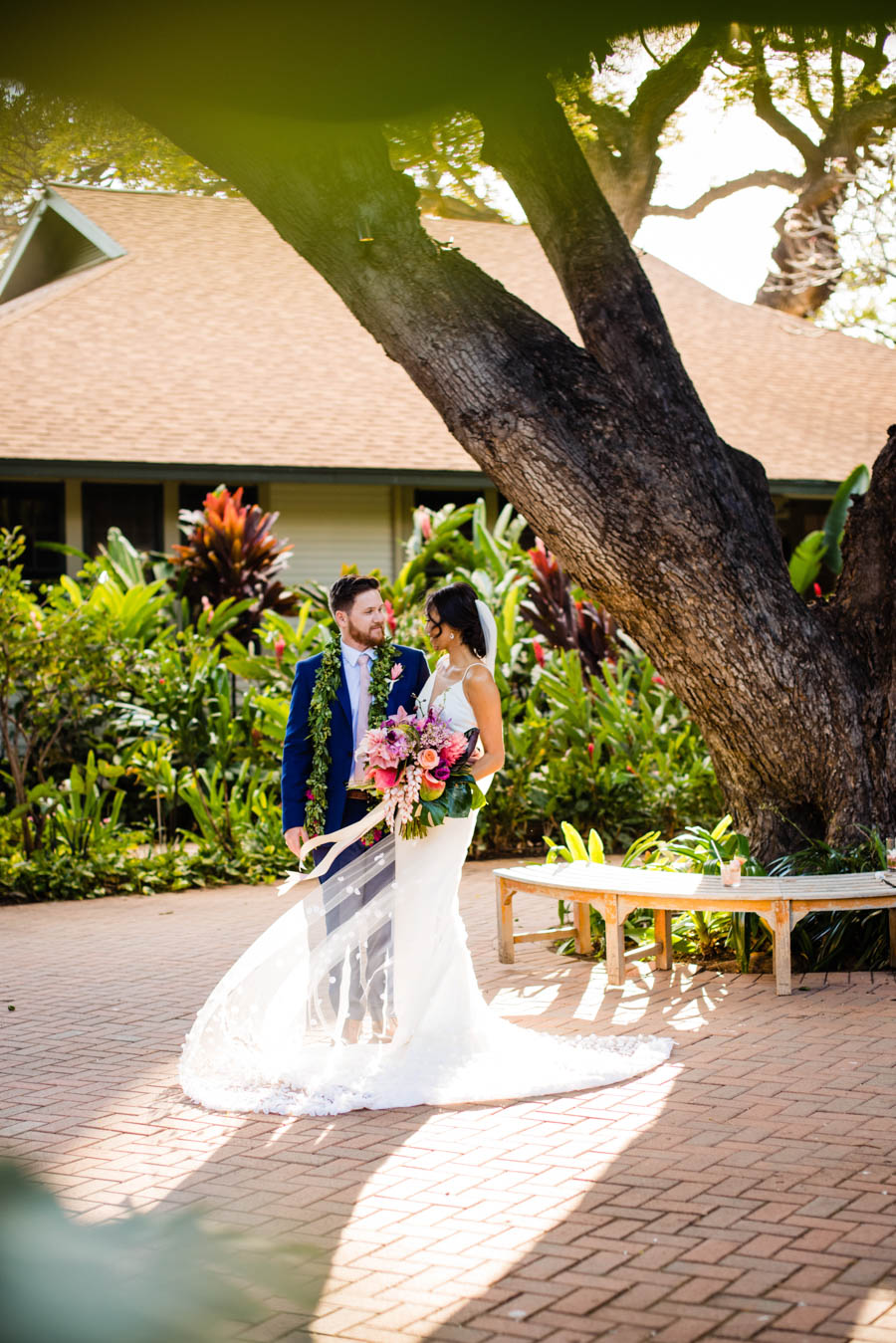 The Modern Tropical Wedding Arch
Though the thought of tropical flowers might first evoke brightly colored pinks and reds, this gorgeous modern arch decorated in peach, whites and greenery is also a great example of a romantic modern tropical look. The unexpected shape of the arch, the beautiful soft orchids and roses and dripping greenery definitely fit into the category of a modern bride that wants to bring in a tropical feel that isn't the traditional Hawaiian look. We think it worked perfectly!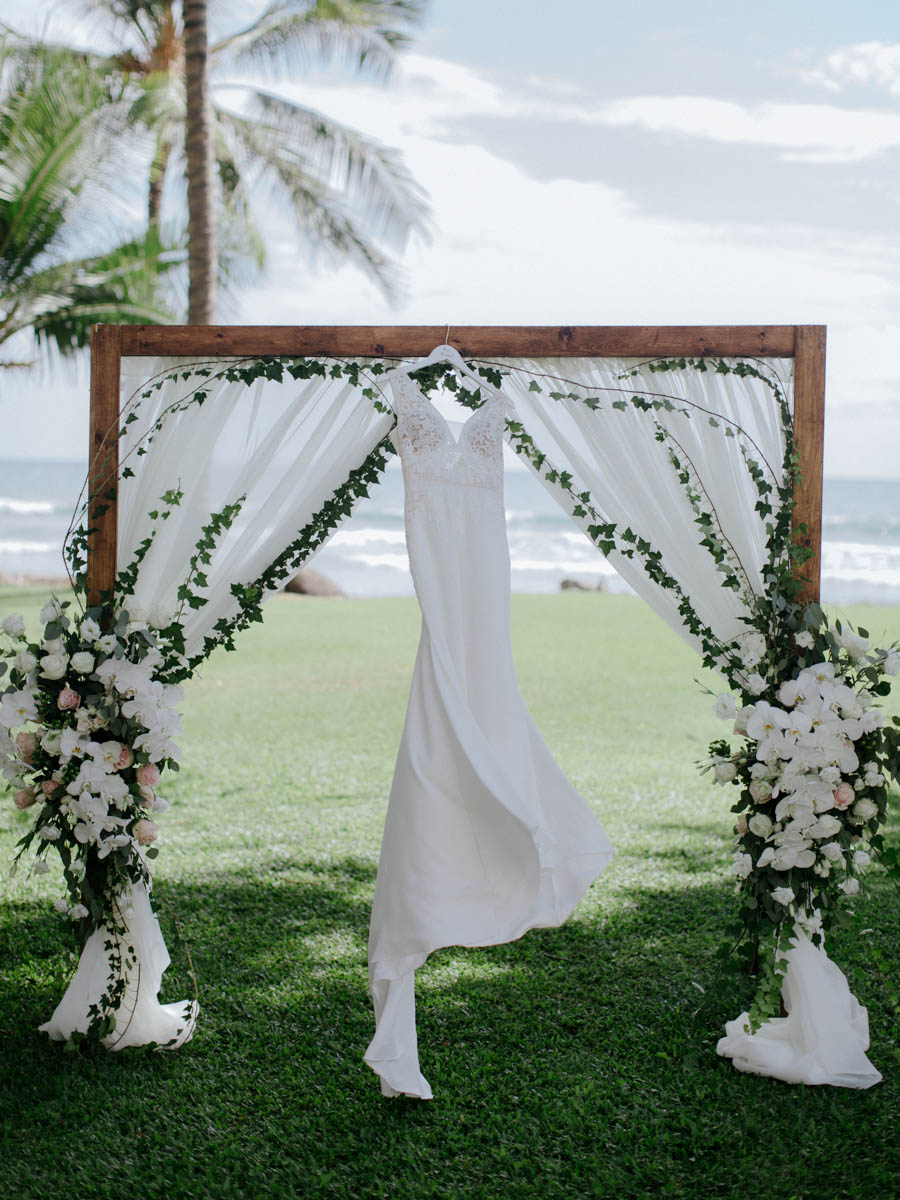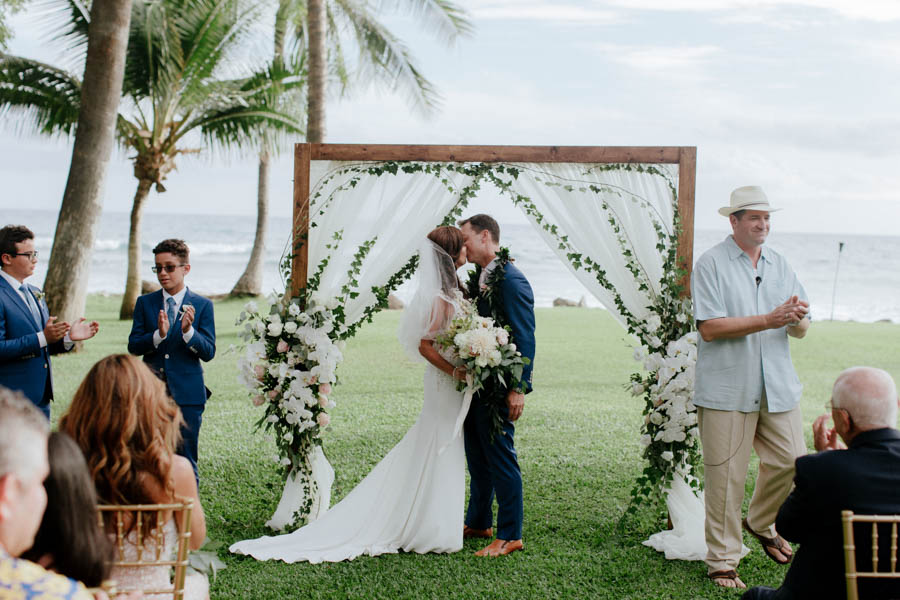 The Modern Tropical Table
If the thought of tropical for you must include bright, colorful flowers then this look is for you! Instead of going the traditional round centerpiece look, this bride opted for tall, lush arrangements in gorgeous tropical colors but with a modern tropical flair. Nothing about this look is traditional but instead screams of individual style and a look that evokes the feeling of being at an extraordinary dinner party that makes you feel like you are dining in a romantic, modern tropical fairy tale!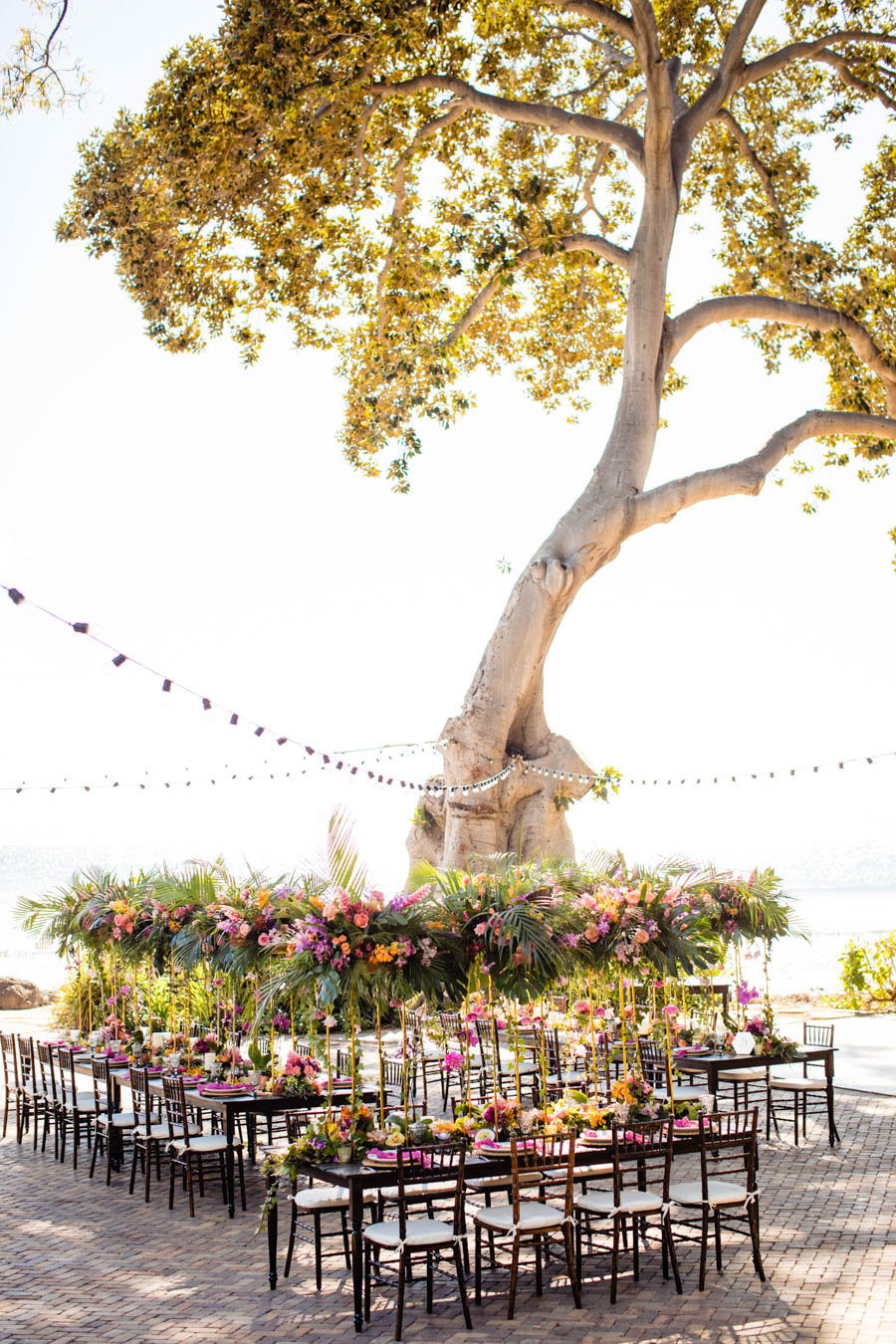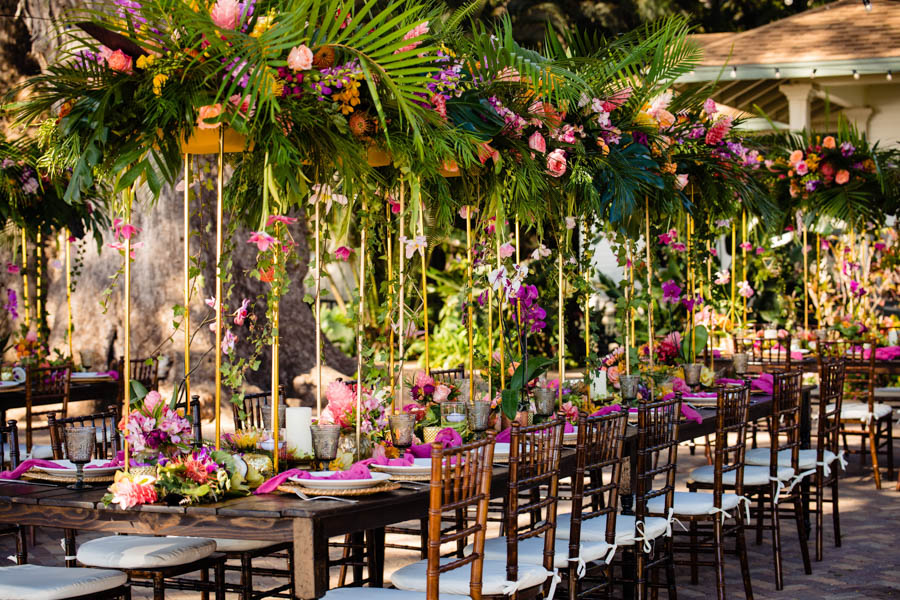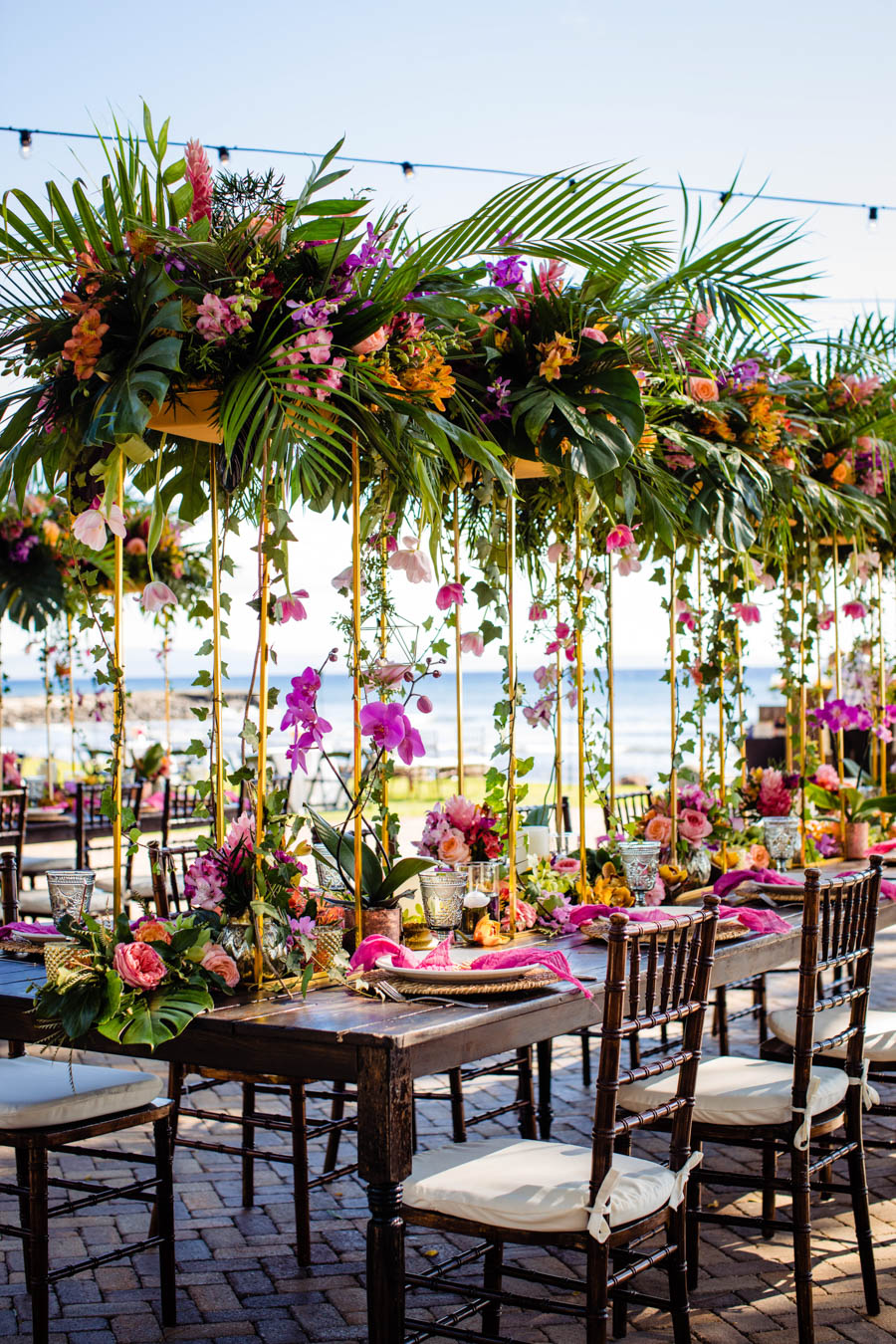 These are just a few examples of thinking outside the box in terms of a tropical wedding here on Maui. We always look forward to the design process of every wedding that we plan here on Maui as it's truly the time that we get to delve into the two of you as a couple and incorporating a bit of each of your personalities into your wedding design!
Please contact us at Makena Weddings for more information about any of the looks featured in this post, we would love to hear from you!