If you're looking for the perfect Micro Wedding venue in Maui then you are in luck because the Kukahiko Estate has everything you need for a small, intimate, private wedding in Maui. Oh, and did we mention it is oceanfront!? This gorgeous private estate sits right on the ocean with views that are absolutely amazing! Trust us when we say that when you step onto this property it will completely take your breath away.
The Ceremony Space
Let's start with the ceremony location! The oceanfront lawn is where ceremonies at the Kukahiko Estate take place. It is perfect for just the two of you or a group of up to 40 guests. Literally steps from the ocean, we can't think of a more perfect place to say I Do to the love of your life. With waves crashing behind you and not another soul around for miles, the Kukahiko Estate offers both privacy and extraordinary Hawaiian beauty everywhere you look.
Here is a beautiful elopement ceremony at the Kukahiko Estate with just the bride and groom in attendance.
And here are a few ceremony setups for up to 40 guests.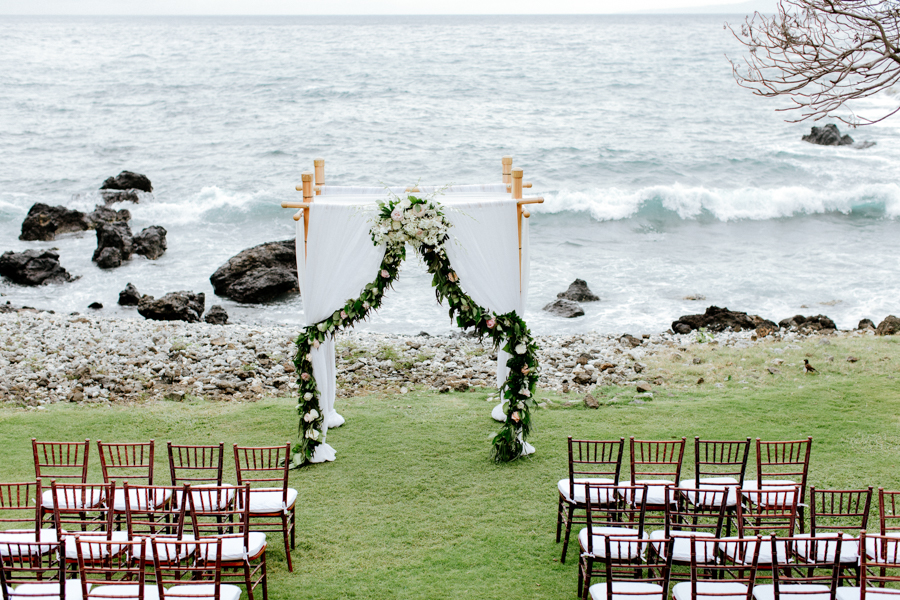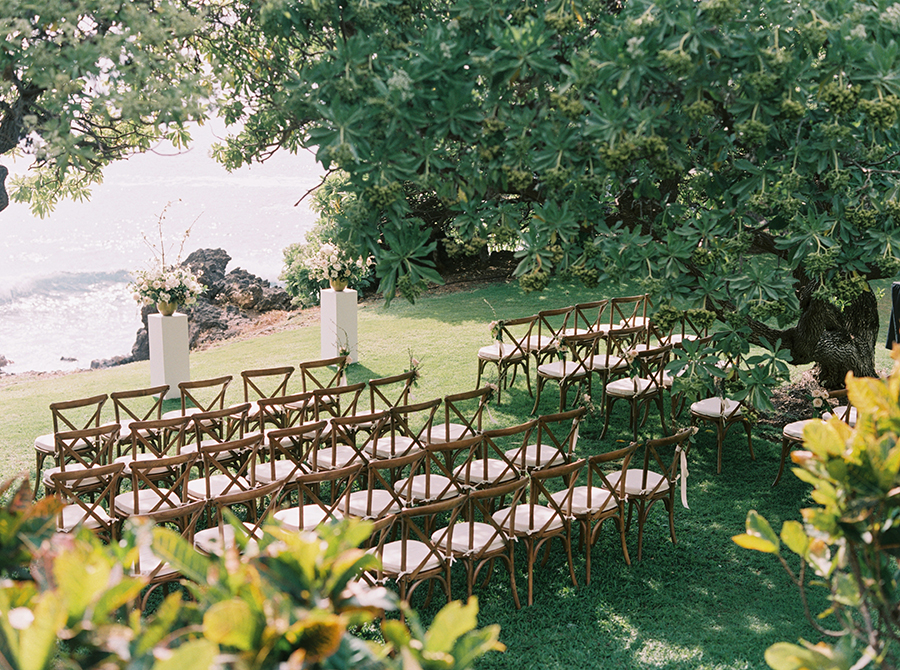 The Property
After your intimate Maui wedding ceremony at the Kukahiko Estate, you have the entire property to yourselves for romantic photos as husband and wife. The property is absolutely incredible, surrounded by lava rocks and a small rocky beach, you will walk away with the most breathtaking wedding images. Take a look at a few below, this property is what Maui dreams are made of.
The Reception Space
When you rent the Kukahiko Estate for your Micro wedding on Maui, you have the option to also host your dinner reception following your ceremony. This is a great option to have as you won't have to drive to a second location for your dinner. We work with the most talented chefs, catering, floral and rental companies on the island and will be able to create a gorgeous space to enjoy your first dinner party as husband and wife. From a romantic dinner with just the two of you to a full reception for up to 40 guests, we will work with you to create the reception of your dreams.
The Rules
The Kukahiko Estate is located in an upscale residential neighborhood so there are a few rules that we must abide by including a strict 40-person maximum guest count. There is also a strict noise ordinance which prohibits DJs and dancing. We can, however, coordinate a first dance and parent dances with your ceremony musician providing the music. There are also no drones allowed and no fire knife dance performances.
If you absolutely love the Kukahiko Estate but having a DJ and dancing is a dealbreaker, we have a solution for you!
Contact Makena Weddings for more information on the incomparable Kukahiko Estate, we look forward to hearing from you!!